Stepping out of the train in quest of some exotic
Rajasthani food
, in the midst of an hectic week was indeed a delicious adventure for me. I have never been to Rajasthan, but heard so much about its culinary traditions that stretch back thousands of years.
The scrumptious offerings of the Rajput cusine is unparalleled in their creative preparation and in the range of flavors ..:). It is said that it takes centuries to perfect the authentic, traditional Rajput delicacies and in the cities of Jaipur, Jodhpur, Udaipur and Ajmer, one can still find the traditional Rajput cooking at its best. Once cooked and tasted, will discover why they have remained favorites all this time.
For this month's
RCI: Rajasthani cuisine
, I chose to make a simple, yet different kind of roti with a pretty famous North Indian curry. My initial plan was to make
Bedmi Puri
, but I ended up making Bedmi Roti - just to cut down some calories..:D.
Bedmi Roti:
1 cup Whole Wheat Flour
4 tbsp All-Purpose Flour
Salt - to taste
1 tbsp Oil
For Masala Paste:
1/2 cup (split) Yellow Moong Dal (soaked in water for 3-4 hours)
Salt - to taste
3 tbsp chopped Green Onion
1/2 tsp Red Chilli powder
1-2 finely chopped Green Chilli
1/2 tsp Garam Masala
1/2 tsp Coriander Powder
1" piece Ginger (peeled, finely chopped)
Fresh Coriander leaves
Preparation:
1. Grind all the ingredients listed under 'Masala Paste' with very little water.
2. In a mixing bow, take the flours, add oil, salt and masala paste. Knead into a fine chapathi dough with sufficient water. Pat with some oil 2 to 3 times and knead again.
3. Cover and set aside for some time. Make small balls out of the dough and make regular chapathis.
Note: Though they look similar to our usual rotis, these taste very different and I am sure Bedmi Puris would taste even better. Next time, for sure I am gonna try the deep-fried puris.
Off the Rotis also go to Srivalli's
Roti Mela
...:)
Aloo Kofta Curry:
For Koftas:
2 cups of Grated (boiled) Potato, Cabbage, Carrot
Salt to taste
1/2 tsp Turmeric
1 tsp Red Chilli powder
4 tbsp Chickpea flour (Besan)
Oil - for frying
For Gravy:
1 tbsp Vegetable Oil
1 tsp Cumin seeds
1 tsp Ginger Garlic paste
1 cup finely chopped Onion
Few fresh Mint leaves
2 Tomatoes
Salt to taste
2 cups water
Preparation:
1. Mix all the ingredients listed for 'Koftas' with very little water. Make small balls out of it and deep fry them. Keep aside.
2. Grind 3/4 of chopped Onion and tomatoes into a fine paste.
3. Heat oil in a pan, add cumin seeds, ginger garlic paste, some chopped onions. Saute these until golden brown.
4. Then add turmeric, red chilli powder, mint leaves and (onion+tomato) paste. Cook for about 5 minutes.
5. Season with salt. Add water and koftas. Cover the top and let curry simmer for 15-20 minutes on medium-low heat.
6. Serve hot with Bedmi Roti/Puri (or flavored Rice!)
My heartfelt condolences to the families of the deceased in the
bomb blasts
that rocked the pink city of India, Jaipur, Rajasthan yesterday. Humanity is again bruised and
such incidents
are very very unfortunate. May God Bless the affected families.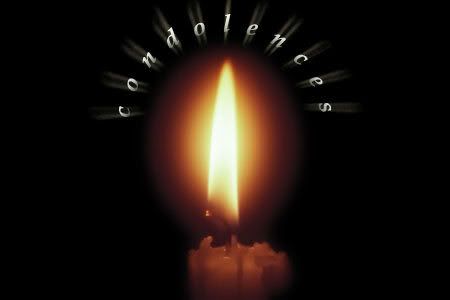 Image Credit:Better Health Channel
*****************************************************************************************************************
My dear blogger friends
Srivalli
gave me the '

Yummy Blog Award

'..:). It feels great when someone is appreciating you and shares the same passion as yours. Thanks dearie...:)
Yummy blog award is the award given to the blog with most yummy recipes/photos
One other person, whom I admire a lot in this blog-o-sphere is
Latha amma
and the very fact that I received an award from her is so thrilling. Thanks
amma
, indeed am honored by your gesture..:D
God makes
'Friends and Friendships'
in heaven. I strongly believe that and every moment I spent with
her
is indeed memorable and cherished. Thanks
Dhivs
, for being with me always and for the

'Forever Friends'

award too!..:D
Have a great week ahead folks!
[UPDATED 8/12/2010] - I am sending this as an entry to Alka's LYRO:Potato event.
Siri