Hey its 17th of May, and the first day of our
Recipe Marathon
. Ye Yeh! I am all excited about it and am ready with some yummy recipes to share with you all. Hope you enjoy them as much I did, preparing them for you.
Lets kick start with a
Puck's
recipe...;) - my fifth recipe of my weekly series:
Straight Out of Puck's Oven
.I made his version of
Marinara Sauce
just couple of days back and must say, it tasted yum.
Since then, I am adding it almost in every dish I make - pastas, pizzas, any dish that calls for a tomato sauce and the newest addition is this recipe which I made a bit differently - Whole baked cauliflower with Puck's Marinara Sauce!.
.. and I must mention that the whole of cauliflower was gone in seconds! Now, that an instant hit for me. What say!..:)
...here is the recipe...with some notes, tips and variations of the classic Marinara Sauce...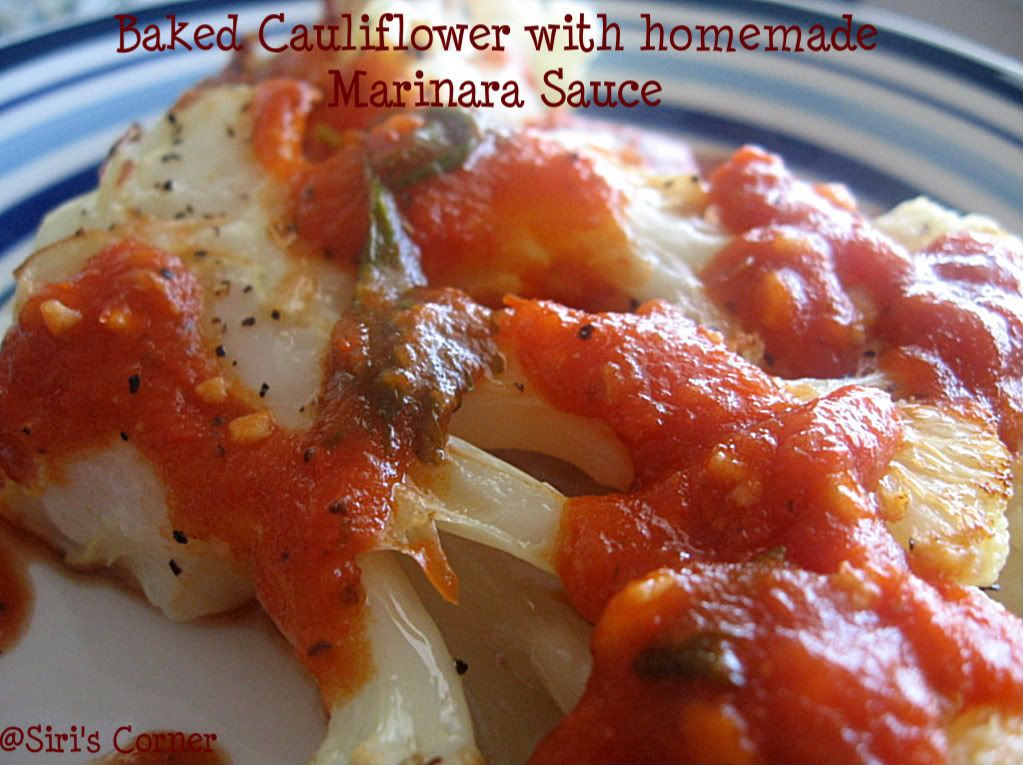 Adapted from
Wolf Gang Puck: Make it Easy
cookbook
Puck's Tip: When tomatoes are not in season, make this sauce with a good brand of canned tomatoes. Recipe-ready chopped and peeled tomatoes will speed things up considerably.
Makes about 4 cups
Ingredients:
2 tbsp of Olive Oil (Recommended: Extra Virgin Olive Oil)
1 small Onion, minced
3 Garlic cloves, minced
1 tbsp Tomato paste
3 pounds Roma Tomatoes (or) 2 (28-ounce) cans tomatoes, peeled, seeded and diced.
1/2 cup chopped Sun-dried tomatoes
1/2 to tsp sugar
Salt & Pepper to season. (Recommended: Kosher Salt)
1/4 cup Basil
Preparation:
1. Heat the olive oil in a large saucepan or heavy skillet over medium heat. Add the onion and saute until tender, about 5 minutes.
2. Add the garlic and cook 1 minute longer, or until fragrant. Add in the tomato paste, tomatoes, sun-dried tomatoes, sugar and salt & pepper. Cook, stirring often for 20 minutes or until the tomatoes have cooked down and the sauce is thick.
3. Taste and add salt & pepper if necessary. Stir in the basil.
Variation: If you want a smoother, lest rustic sauce, before stirring in the basil pulse in a food processor.
Baked Cauliflower with Marinara Sauce:
------------------------------------------------
1. Cut one whole cauliflower into just 3/4 slices. Boil the whole cauliflower florets in salt water for about 15-20 minutes, until properly cooked.
2. Remove and pat them dry. Preheat oven for 350 deg. Place the florets on a baking dish, season with salt & pepper and spray PAM, couple of times.
3. Bake for about 10-15 mins, until slight golden brown.
4. Place each of them on dinner plates, pour Puck's marinara sauce over them. Serve with some hot rice or eat as it is!
This is my entry to Cate's
ARF:Tuesday
!
Recipe Marathon Day 1 - Menu:
Bhags made some yummy
Tomato Shorba.
Dhivs entertained with some crunchy
Bhindi Jaipuri
Swati blogs about
Dum Ka Murg Zafrani
Divya Vikram cooked up delicious looking
Peas Kurma
Srivalli spiced up her kitchen with
Chicken Semi Gravy.
Lakshmi made a yummy Sour Cream Cake for us!
Its Arundathi and her refreshing Kuwaiti Tea today!
Raaga is up with Masala Lauki Chana Dal
*************************************************************************************
Tried and Test Recipes # 3:
Suganya's Mor Kali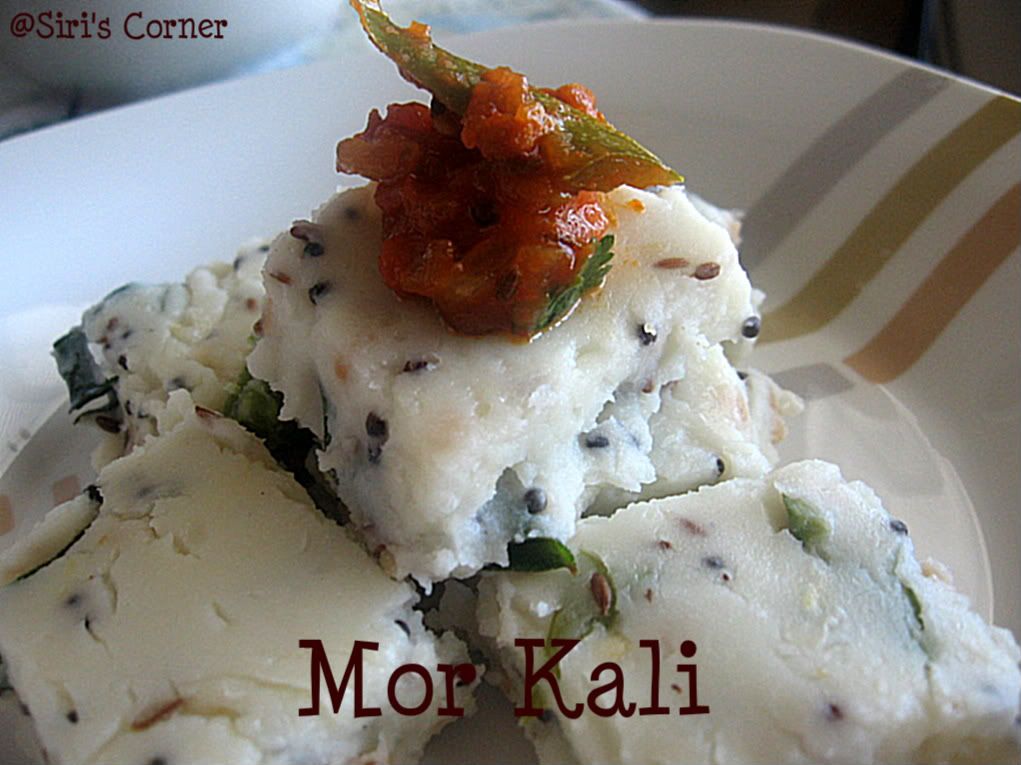 Have a great Saturday ahead. meet you tomorrow again with a delicious recipe!
- Siri