There is nothing that can go wrong with the combination of spaghetti and chickpeas.. Isn't it! - both being everybody's absolute favorites. One such one-pot-meal is

'Moroccan Spaghetti'

which is a fat free, vegan dish which tastes scrumptious and heavenly when served warm. Made for the first time, this dish got 100% attention and was devoured by all of us.
I am sending this dish to Susan's
Beautiful Bones
event. Thanks Susan for organizing such a great event with a cause that needs every woman's attention -

Osteoporosis

.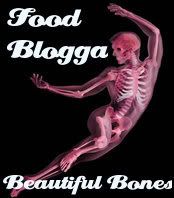 Little history about the

Moroccan Cuisine

, then we go straight to the recipe..:)


The foods of Morocco take great advantage of the natural bounty of a country where eating is both a practical and social ritual. The cooks in the kitchens of the four royal cities (Fez, Meknes, Marrakech and Rabat) helped to refine Moroccan cuisine and create the basis for what we know as Moroccan cuisine today. The midday meal is the main meal, except during the holy month of Ramadan, and abundant servings are the norm. The meal usually begins with a series of hot and cold salads which are followed by a stew. The heartiest plate, often a lamb or chicken dish, is next, followed by a heaping plate of couscous topped with meats and vegetables. A soothing cup of sweet mint tea is the grace note to this repast. It is not uncommon for Moroccans to eat using the first three fingers of a hand, and to use bread as a "utensil."
- an excerpt from
here
Moroccan Spaghetti

--------------------------


Adapted from
here


Ingredients:


2 tbsp Olive oil

1 onion, finely chopped

2 garlic cloves, crushed

4 tbsp Tomato puree (or) crushed Tomatoes

1 tsp ground Cumin

pinch of Turmeric

1 (28-ounce) canned chick peas, drained and rinsed

Salt and freshly ground pepper to taste

about 150gms Spaghetti

fresh Coriander leaves, finely chopped

flaked almonds for garnishing (optional)

freshly ground Italian seasoning for garnishing (optional)


Preparation:
1. Heat the olive oil in a frying pan. Add the onion and garlic and gently fry until soft.
2. Add the tomato puree, cumin powder and turmeric and cook over a medium heat for about 5 minutes. Season the sauce with salt and pepper and add the chick peas. Mix the contents well and Cook for about 7-8 minutes. Keep aside.
3. Meanwhile, bring a large pan of salted water to the boil. Add the spaghetti and cook - according to packet instructions - until al dente.


4. Drain the spaghetti and just toss it in warm olive oil and sprinkle some Italian seasoning on it, for more flavor. this step is totally optional.


5. While serving, first place a bed of spaghetti and then chickpea mixture. Garnish with fresh cilantro and flaked almonds. Serve warm.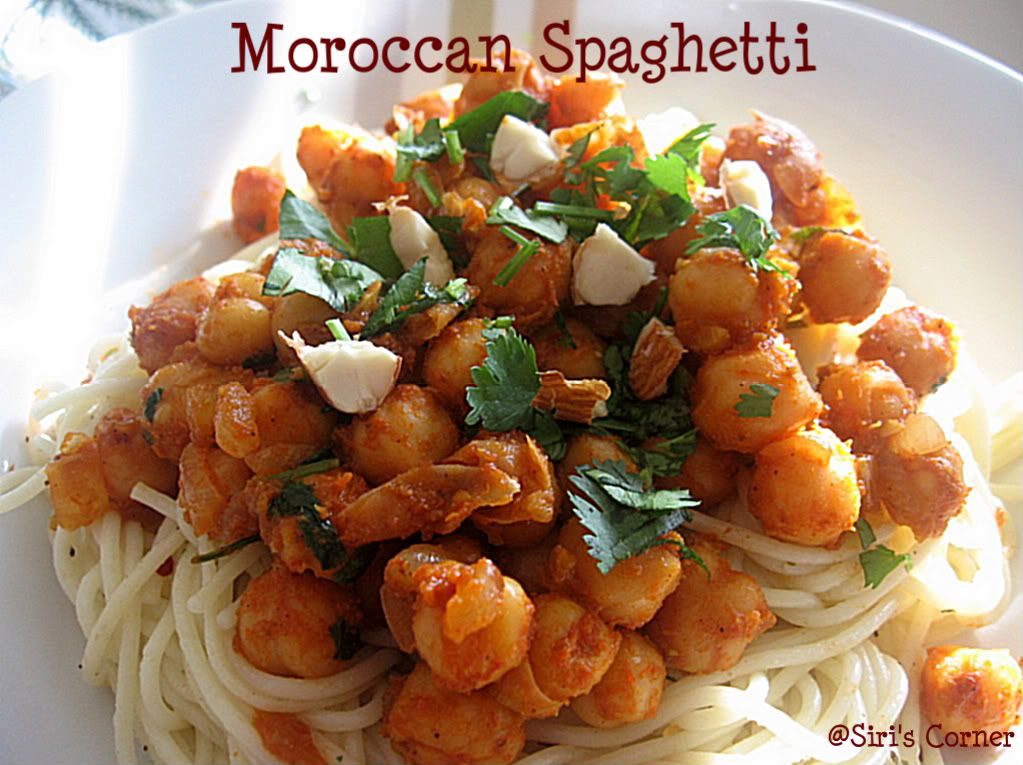 Hope you all liked my little trip to Morocco...:)


Recipes posted by my fellow marathon runners.... on

Day 4

:

Srivalli came up with this really-new-to-me recipe - Kasara Kaya Vepudu
Lakshmi blogs about How to set Curd.
Dhivs whipped up a aromatic bread today. Hop on to her blog for a delectable treat.
Arundathi came up with two lovely dipping sauces for us!..
Swati made apni Neelam ji ki Teekhi aur Meethi Methi wali Kaddu ki Sabzi
Divya whipped up a healthy snack - Moong Dal Sundal today.
Ranji made yummy looking Methi Dosa with a guessing game.
Bhags is up with a comfort food with 'seven' veggies today: u ask why.. check it out!
Raaga whipped up a Vegetable Dosa today.


****************************************************************************************************************
Tried & Test # 5:

Uma's
Itsy bitsy potato
I must confess that I made this just for its cute name..:)... Thanks Uma - both for the recipe and the

Nice Matters Award

!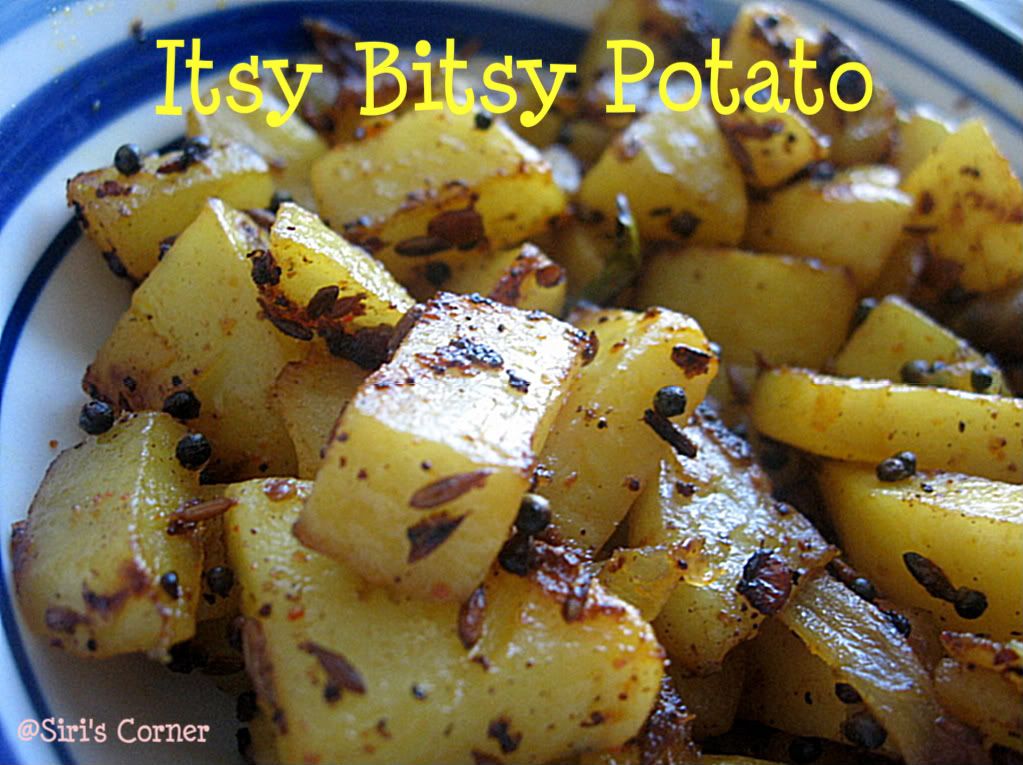 Have a great Tuesday ahead and cya again tomorrow with a new recipe!


Siri