This is the simplest, quickest and healthiest brunch/snack one can ever make. Its simplest as it takes only fewest of ingredients, quickest because it can be made in flat 15 minutes max and healthiest as its a low-caloried recipe.
Without any await, here is the first look and the recipe follows: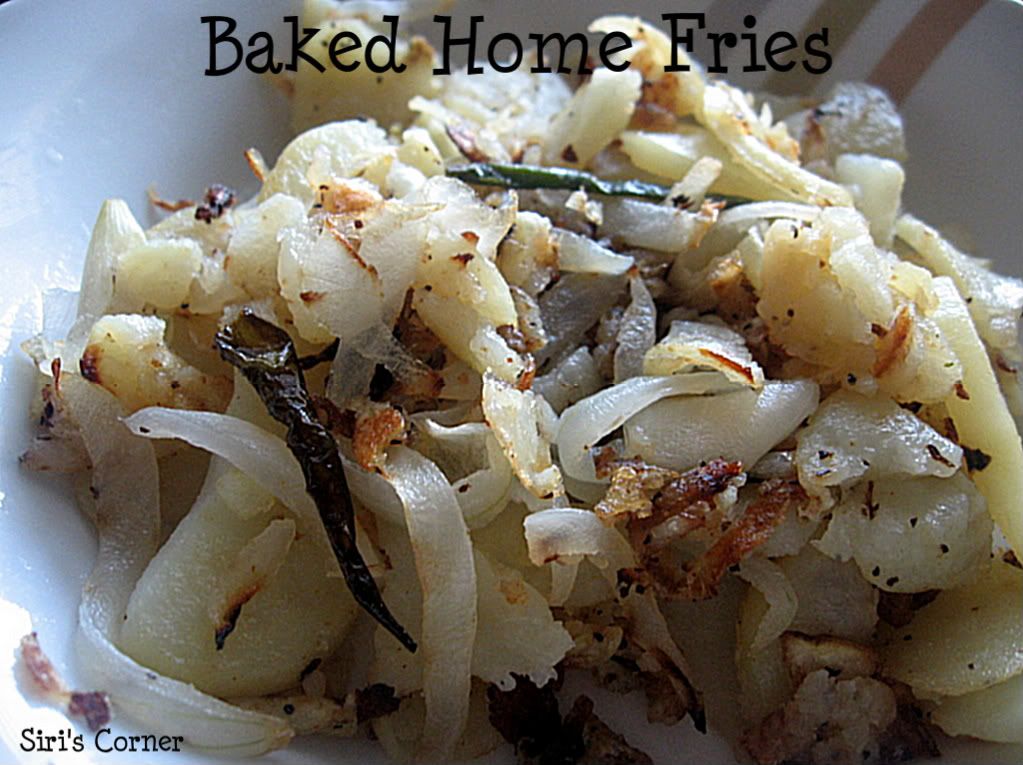 Baked Home Fries
----------------------
Ingredients:
2 Russet Potatoes, quartered
1 tbsp Olive Oil
Salt & Pepper
1/2 medium sized Onion, thinly sliced
1 Green chilli, thinly slit
Preparation:
1. Preheat oven to 375 deg.
2. In a baking dish, spray the bottom with some oil, mix in potatoes, onions, chilli, salt and pepper.
3. Bake for about 10 to 15 minutes, flipping twice or thrice in between.
4. Tastes yummmy, when served hot!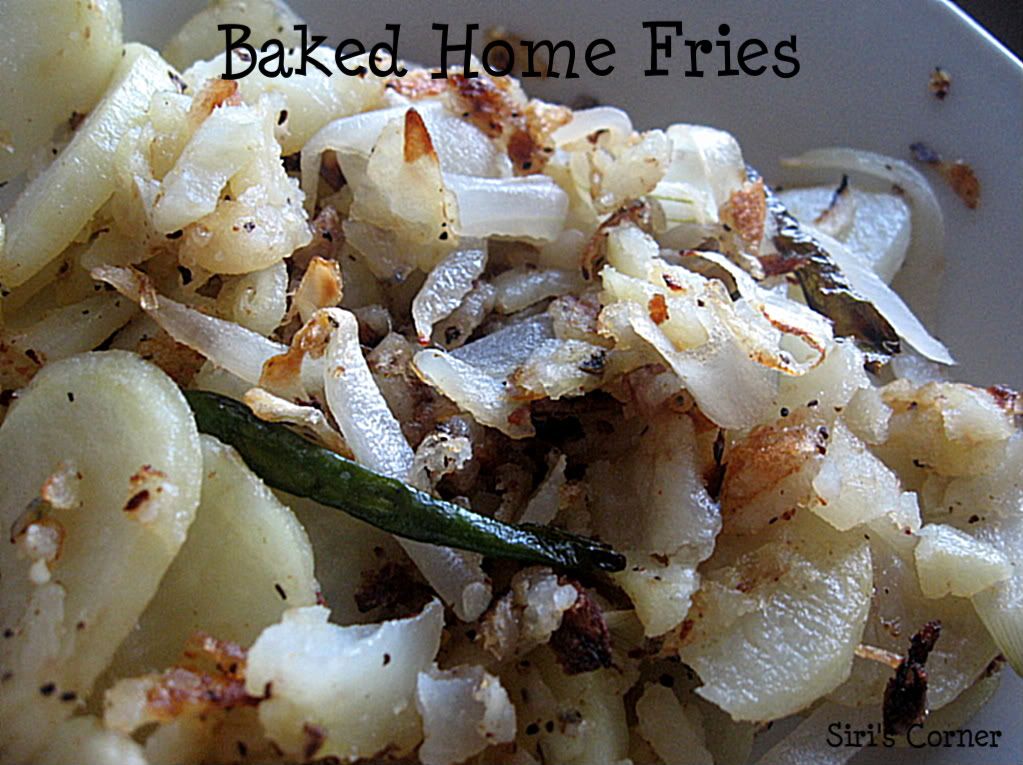 This is my entry to '
Veg Head Carnival
', hosted by

Chef Erik

!
Recipe Marathon: Day 9 Menu:
--------------------------------


Srivalli - Pearl Millet Jaggery Pancake
Bhags
Arundati - Cutlets
Lakshmi
Divya Vikram
Ranji
Swati
Dhivya - Masala Oil
Raaga
Have a great Sunday ahead folks.
Siri