From past few weeks, I reach home exhausted with absolutely no energy to do anything - let alone cook & blog. So, I have been cooking pretty simple (and more often eating out!) and in my very little free time, I am engrossed in
New Moon
. I just started it 3 days ago and thought it was as engaging as it
predecessor
. :)
Today's dish is something I tasted at one the potlucks at my office. - a tasty yet simple '
Butter Bean Pulao
'. It takes 20 mins flat to make it and with a spicy side dish as an accompaniment, it would make a healthy lunch/dinner.
This is my entry to
My Legume Love Affair: 12th Helping
, guest hosted by
Anarasa
, a brainchild of lovely Susan @
The Well Seasoned Cook
.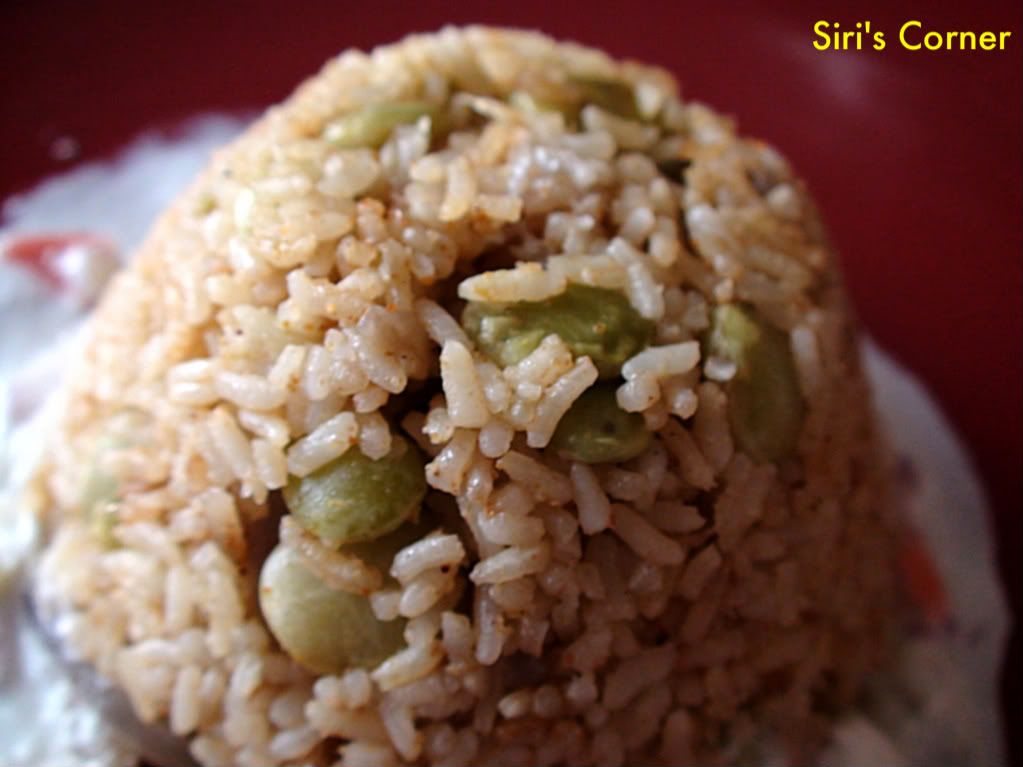 Have a great week ahead.
Siri