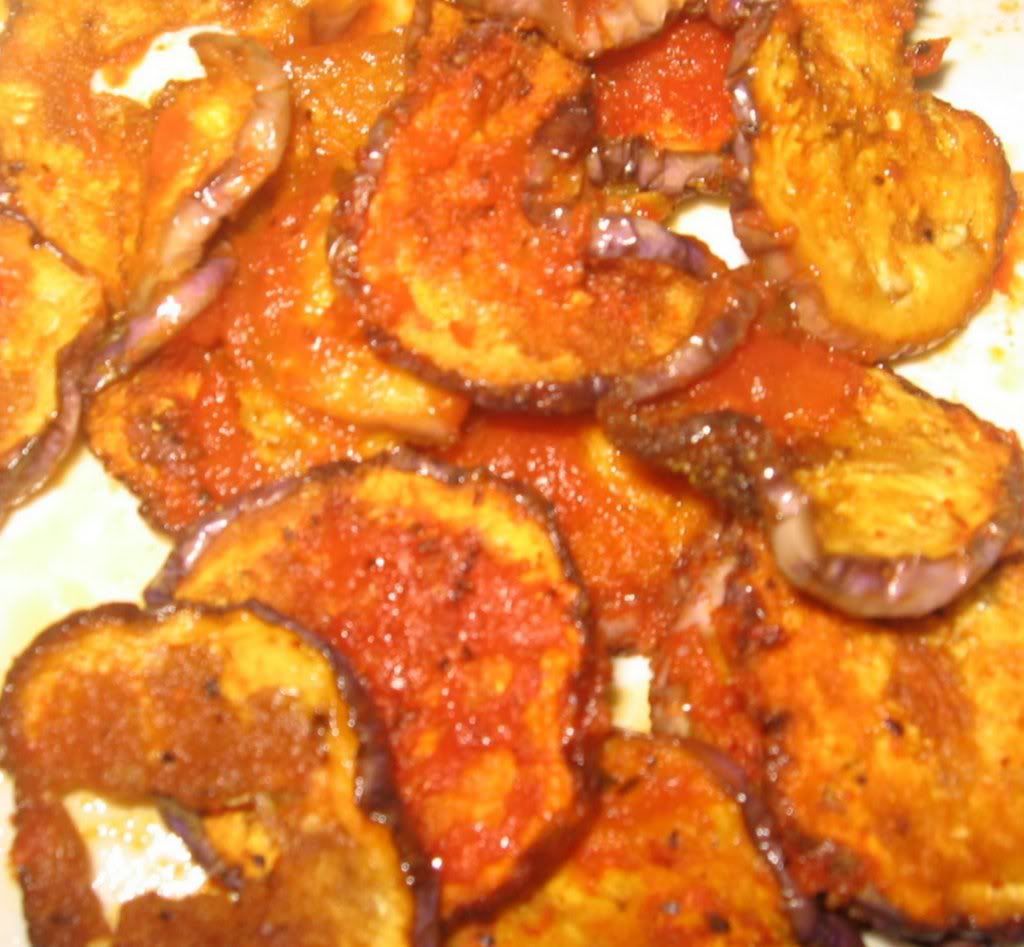 These are some yummy "
Spicy Brinjal Discs
" which I made for Srivalli's
MEC:Snack Event
. and I absolutely loved them.. simple, quick and yet tasty. I made few changes to the original recipe to suit my taste buds..

Adaptation:
Viewer's Recipe at Tarladalal.com
Prep Time: 10mins
Cook Time: 10 mins
Serves: 2
Ingredients:
1 medium Eggplant (Long/Chinese type)
Oil - 1 tbsp
Tomato Puree/ Spaghetti Sauce - 2 tbsp
For marinating:
Turmeric - 1/2 tbsp
Salt - to taste
Chilli powder - 1/2 tbsp
Garam Masala - 1/2 tbsp
Amchur Powder - 1 tbsp
How to make:
1. Cut the eggplant into round discs. Sprinkle some salt over them and let it stand for 10 - 15 mins till the bitter juices are extracted.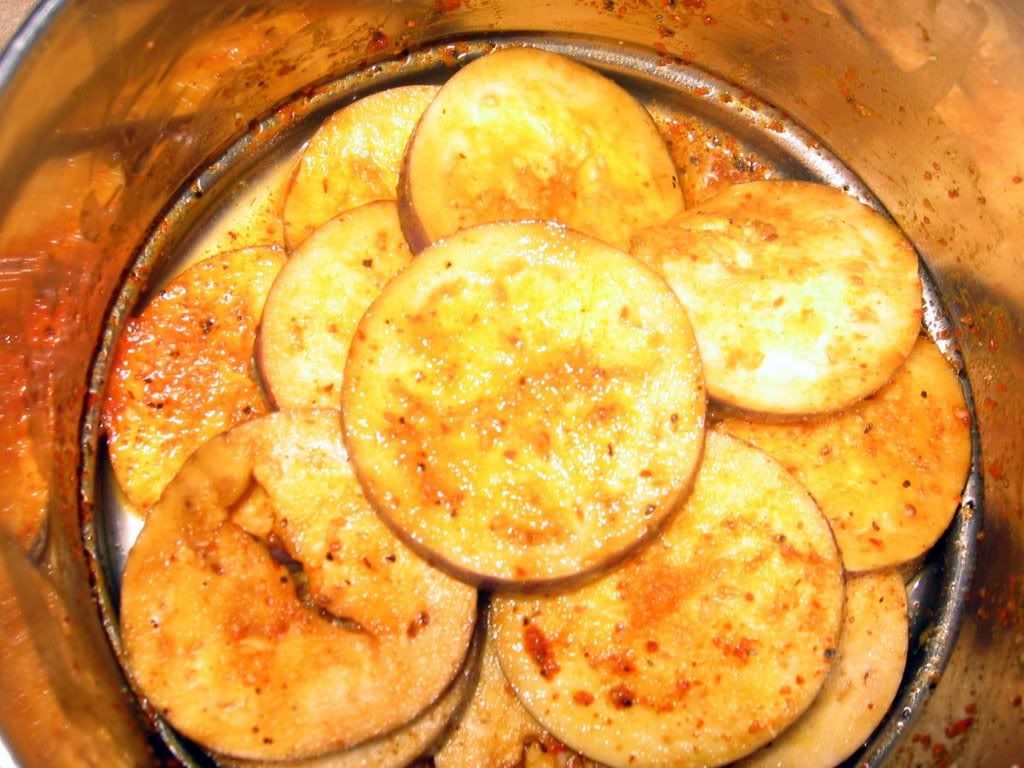 2. Rinse the brinjal discs under running water and pat them dry.
3. Mix the ingredients listed under "For Marinating" in a bowl and evenly coat it on the brinjal discs. Keep Aside for 5-6 mins.
4. In a MW bowl, heat oil for 1min, then add the marinated brinjal discs - MW for another 6-7 mins.
5. Finally, sprinkle evenly the sphagetti sauce/tomato puree over the discs and MW for another 1 min.
6. Serve hot as a snack or a side dish.
These spicy discs were so yummy, that I ate off all of them from the MW bowl itself.. couldn't wait to be served..hehe..:)
... another look..