After the grueling, yet basking roundup, here I am back with a short story ...and a yummy

Tofu Butter Masala

!

Off this goes to Kalyn's Weekend Herb Blogging, this week guest hosted by

Joanna

from
'Joanna's Food'
Story first...
Long Long ago, a king wanted to test his subjects. He placed a huge boulder in the middle of the main road leading to his city. Then he hid himself and watched to see people's reactions. Some of the king's wealthiest merchants and courtiers came by and simply walked around it. None did anything about getting the big stone out of the way.
Then a peasant came along, carrying a load of vegetable basket. On approaching the boulder, the peasant laid down his burden and tried to move the stone to the side of the road. After much pushing and straining, he finally succeeded. As the peasant picked up the vegetables, he noticed a purse lying in the road where the boulder was placed.
The purse contained gold coins and a note from the king -
Smooth roads never make good drivers,
Smooth seas never make good sailors,
Clear skies never make good pilots,
A problem free life never makes a strong and good person.
Have a tough but winning day ahead!
Be strong enough to accept the challenges in life.
Don't ask Life, 'Why Me?', instead say 'Try Me!'...!!!!



Now.. the recipe...



Tofu Butter Masala
------------------------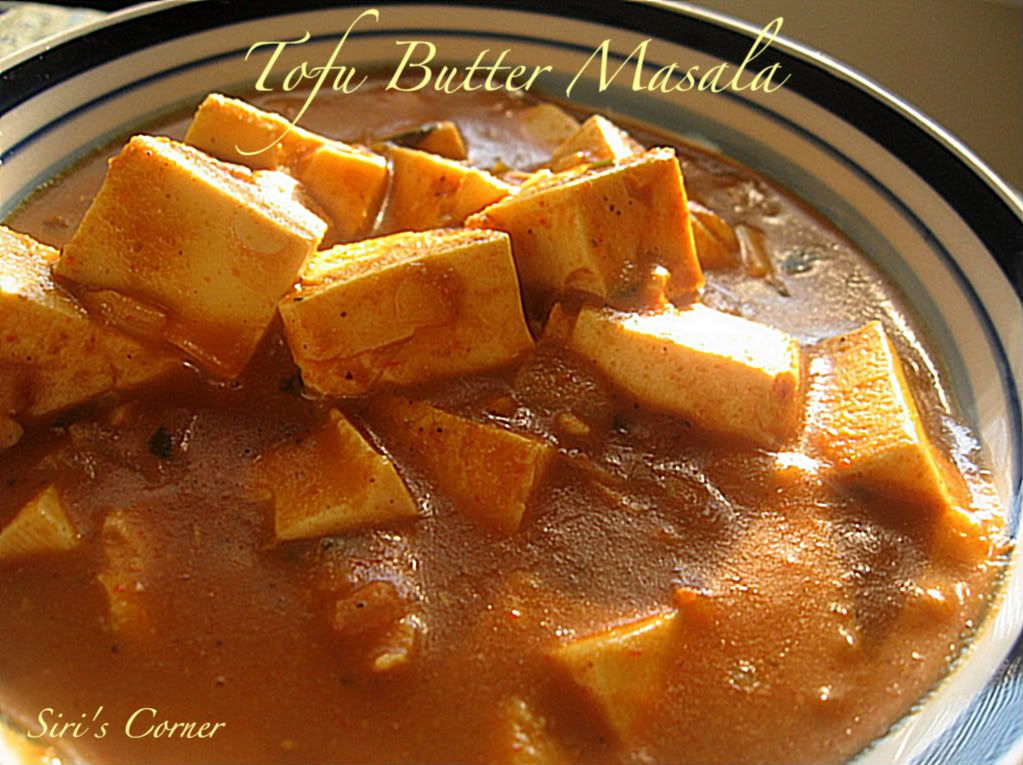 Ingredients:


2 cups of Tofu cubes
1 medium Onion, finely chopped
1 tsp Ginger Garlic paste
Salt - to taste
Oil
For Masala Mix:
1 tbsp Coriander powder
1/2 tbsp Garam Masala powder
1/2 tbsp Red Chilli powder
2 tsp Tomato Ketchup
2 tbsp Tomato Puree
1 cup Milk
1/4 tsp Turmeric
Preparation:
1. In a bowl, whisk in all the ingredients listed for 'Masala Mix' and keep aside.
2. Heat some oil in a wok, saute onion and ginger garlic paste for couple of minutes. Add in the 'Masala Mix' mixture. Cover and cook for 5-6 minutes on low flame.
3. Finally add Tofu cubes and season with salt. Simmer for 7-8 minutes on meduim-low flame. Make sure the cubes are dipped into the sauce.
4. Serve hot with roti, naan or any flat bread!
Have a great day ahead!
Signing off for now,
Siri