A man of character finds a special attractiveness in difficulty. Since it is only by coming to grips with difficulty, that he can realize his potentialities.
-
Charles de Gaulle
Let me share a small story with u all...
A man found a cocoon of a butterfly. One day a small opening appeared and he watched the butterfly for several hours as it struggled to force its body through that little hole.
Then it seemed to stop making any progress. It appeared as if it could go no further. So, the man decided to help the butterfly. So, he snipped off the remaining bit of cocoon. The butterfly then emerged easily.
But it had a swollen body and small, shriveled wings. The man expected that the wings would enlarge and expand to support the body, which would contract in time, but neither happened. Instead the butterfly spent the rest of its life crawling around with a swollen body and shriveled wings. It never flew.
What the man, in his kindness and haste, didn't understand was that the restricting cocoon was God's way of forcing fluid from the butterfly's body into its wings so that it would fly once free from the cocoon.
Sometimes struggles are exactly what we need. If God allowed us to go through our lives without any obstacles, it would cripple us. We would not be as strong and could never fly!! Isn't it..
...now coming to the recipe...You all know that Dee has sent me

Koora podi

as a part of Arusuvai goodies and I had this recipe from Nupur's blog bookmarked for a while now!.. I thought this is the best time to entertain myself.. with some
Aloo Posto
...;)
Variations: I just added a tbsp of tomato puree and Dee's Koora podi!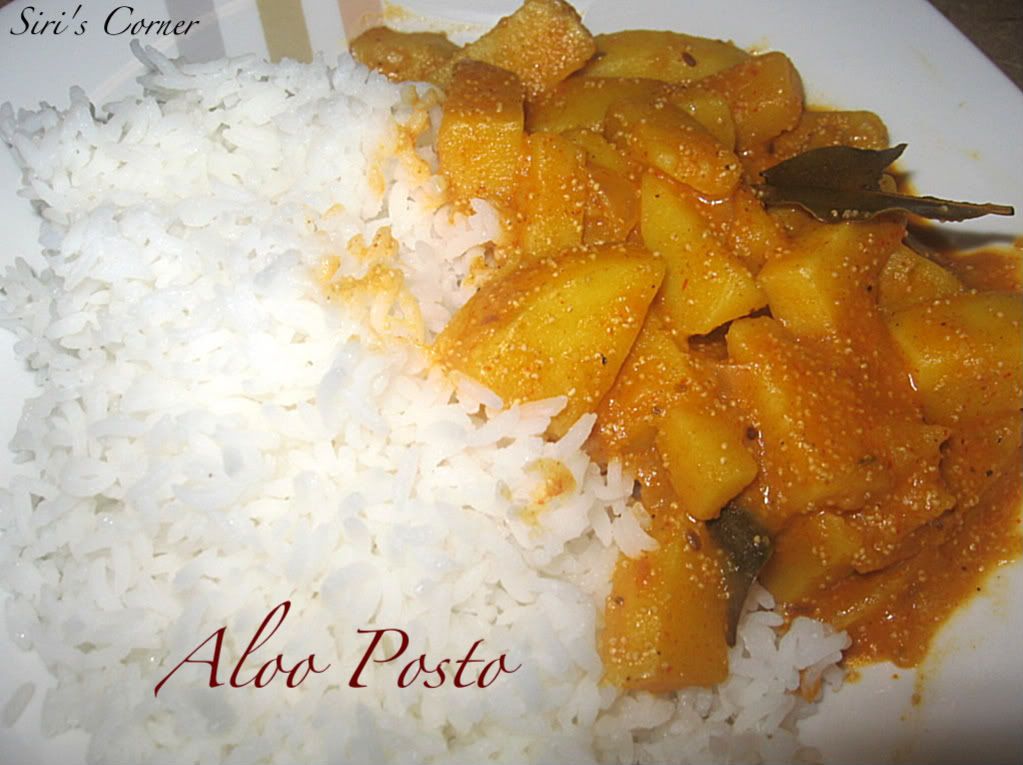 Off this goes to Zlamushka's
Tried & Tasted event
, this month featuring
Nupur's One HotStove
!


Have a great Sunday ahead folks!
Siri