I am

'day dreaming'

these days......... Oh ya....
....
As T.E. Lawrence in 'Seven Pillars of Wisdom' says -
"There are dreamers, but not all human beings dream equally. Some are dreamers of the night, who in the dusty recesses of their mind dream and wake in the morning to find it was just vanity. But the Dreamers of the Day are dangerous people because they act their dreams into reality with open eyes."
Never ever underestimate the value of your night dreams for problem solving and creative approaches to your situation. And, by all means, keep dreaming during the day. I usually tap into those recurring thoughts and ideas that have followed me for years now!.. and am sure will be become a reality soon!..:)
I strongly believe that - If you can't dream it, it won't happen. Success doesn't sneak up on us. It starts as a dream that we combine with a clear plan of action! Join me.. become a 'Dreamer of the Day'.. and watch ur success soar!!!
...even though I was 'day dreaming', I didn't forget to cook for by dear friend -

Bhags

RCI event

, featuring North Eastern Cuisine. I must confess, I had absolutely no clue about what was the food like of the people of 'Seven Sisters of India'.
'googling' didn't help me much.. but I managed to whip up a yummy breakfast/snack entree from Nagaland -

Egg Shoap

!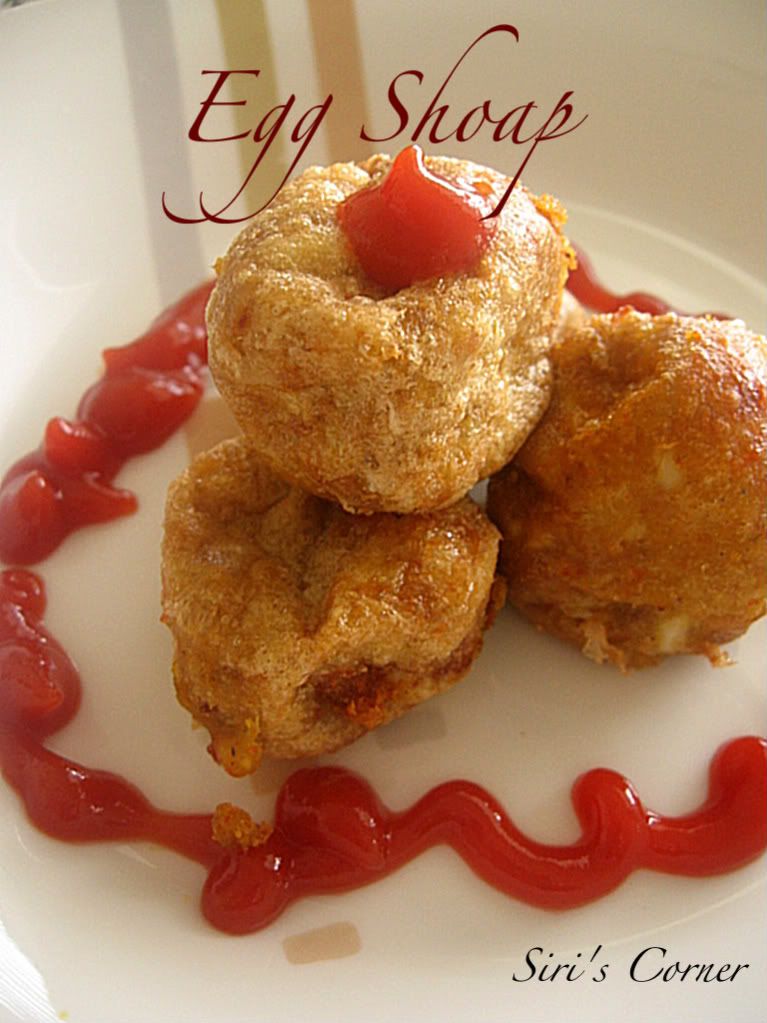 Egg Shoap
_______
Adapted from
here
.
Serves 4
Ingredients:
2 medium Potatoes, boiled and peeled
2 Eggs, boiled and peeled
1 Onion, finely chopped
1-2 chopped Green chillies
1 tsp Coriander powder
1/2 tsp Cumin powder
1/4 tsp Turmeric
Salt to taste
Bread crumbs
1 beaten Egg
Oil for frying
Preparation:
Mash potatoes along with the eggs. In a pan heat some oil and fry chopped onions along with green chillies. Fry till golden brown. Add salt,coriander, cumin and turmeric.
Add the fried onions to mashed eggs and potato mixture. Make small balls of the egg-potato mixture.
Whisk the unboiled egg in a bowl. Coat the balls first with the egg and then with the bread crumbs. In a wok, heat some oil and fry the balls till golden brown and serve hot with black tea. This is a good breakfast or you can eat as a snack.
Serve with Tomato Oambal.
Have a great weekend ahead folks!
Coming up next:
Roundup for AWED: Middle Eastern!
Enjoi..
Siri