Yes, u heard it right.. my most awaited moment has finally arrived!.. when I got my USPS package from lovely Dee. Thanks for the lovely treats

Dee

..U surely made my day !!
Here are some clicks..
Dee's sweet letter and yummy Mango Tandra!
Koora Podi (Curry powder)
Koora Podi recipe for

Dee's blog

!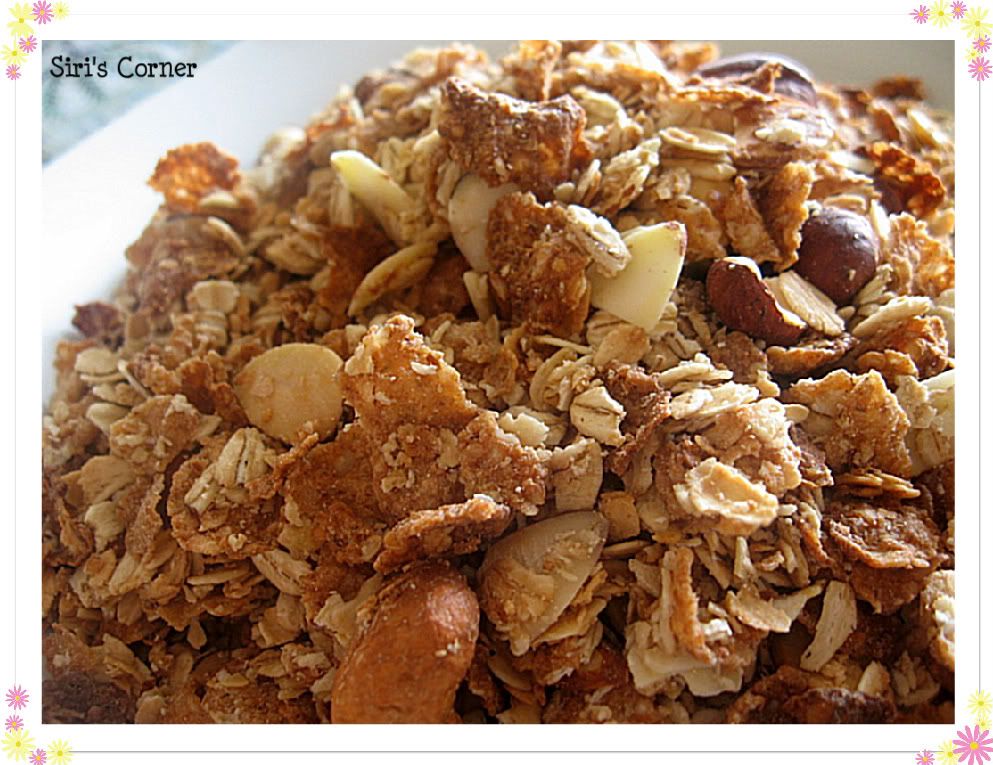 Homemade oats spelt with nuts, maple syrup and honey!
Oats spelt recipe

.. coming up on Dee's blog!
Bamboo Utensil set
Thanks

Dee

, for all the goodies. I love them all!!.. I am all set to whip some yummy dishes with these ingredients this weekend..:) will post the recipes soon!
-----------------------------------------------------------------------------------------------------------------
Winners of Open Sesame 1:
----------------------------------

Its time for some more fun now..its time to announce the winners of Open Sesame 1 - the voting took place from June 1st to June 5th 2008 and here are the results:
Box 1: Okra
Kalai - 75% (9 out of 12 votes)
Divya - 25% (3 out of 12 votes)
Winner is - Kalai.. Congratulations dear!
Box 2: Spice
Winner is Arundathi. Congrats Anu!!
Box 3: Grain
Uma - 33% 6 out of 18
Srivalli - 11% 2 out of 18
Madhu - 27% 5 out of 18
Rachel - 11% 2 out of 18
Cham - 16% 3 out of 18
...and the winner is Uma. Congratulations dear!!
My hearty wishes to all the winners. Please send in your shipping address to

ifl(dot)opensesame(at)gmail(dot)com

and a surprise gift would be sent to u soon!.
*************************************************************************************
Open Sesame 2

is already announced...
Here I present you some rules for the game!


Note: Please do note that some rules have been modified..:)
You have 4 boxes to choose from...each of them has a riddle about - a veggie, a grain, a fruit and a spice(not necessarily in this order.. any box can have any category)

Rule 1

) You can make any random selection of any the boxes which would contains one of the above mentioned ingredients (only 1 box per person) by shooting an email to

ifl(dot)opensesame(at)gmail.com

, with your

Name and Choice of box

. Within 24 hours, a riddle would be sent to you.
Rule 2

) By

June 24th 2008 (midnight EST)

, you need to crack the riddle and find out the hidden ingredient.
Note: 3 chances in total would be given to each participant. Once the riddle is sent, the member replies back with her first guess. If its correct, then BINGO! - She gets 25 points. In case, the first guess is incorrect, a hint would be automatically sent to the participant and will be playing for only 20 points; 2nd hint - 15 points; 3rd hint - 10 points.
Each line of the riddle has a hint to the secret ingredient.. Please do place a close attention to those.. and believe me, cracking the riddle is a no-brainer..:D
Rule 3

) Once we confirm that you have the ingredient right, you can go-ahead and make a super duper

preferably a vegetarian recipe

with it. Recipe along with the puzzle will have to be posted in the

week of 25th-30th of June 2008

with a

link back to this announcement

and Dhivya's blog.



Send in your entry details -"Name", "Recipe Name", "Recipe URL", a 300 X 300 photo to ifl(dot)opensesame(at)gmail(dot)com.
Rule 4

) Common Voting will begin from

1st - 5th of July (midnight EST)

, where forum members get to vote for their favorite recipe and we have

one winner

who will receive a surprise gift!!..:lol:
Note: Yes not only the prize but points help too since every 6 months there is a count of total points which get that person another surprise gift. Isn't that exciting!!! :)
Lets be a sport and crack the code by ourselves or ask family members. NO fellow blogger's help allowed :D
[Non-bloggers can also participate. All they need to do - send an email, solve the riddle and send in the recipe, I will post them on my blog at the end of this month!]
In any case, if you donot receive ur riddle in 24 hours, please leave a message here
in this thread
.
So, Are u all set for the second edition of Open Sesame. Lets get cracking then,,:lol:
Have a great weekend ahead!
Siri