Pesalu
' in Telugu is '
Green Gram
' in English. 'Pesarattu' is a very famous Andhra dish and its been a favorite for almost every 'Andhraite' except me...For some reason, I hated the smell of whole green gram, so most of the time, this breakfast item was off my list.
Just a couple of days back, I was watching this cookery show on Maa tv ( a telugu channel) - '
Ma Voori Vanta
' (meaning 'Food from our Town/Village'.. hehehe.. I am so bad at translating..:D) and the lady made a yummy 'Pesara Appachi'. The recipe was indeed very quick, simple and believe me extremely healthy...:) As I googled a bit more, I found one more version of
Appachi
, which I would like to try later.
Ingredients:
1 cup raw Green Gram(Pesalu)
3/4 cup raw Rice
1 medium Onion (chopped)
few Green Chillies
Salt to taste
2 tbsp shredded Coconut (this is my inclusion for some extra taste!)
Freshly grated Ginger and Garlic (acc to one's taste)
Red Chilli Powder (optional)
Water
some Oil
Preparation:
1. Grind the raw green gram and rice into a coarse (rava-like) powder. The lady of the show didn't bother to soak them at all, so I followed the same and surprisingly, even I didn't feel that soaking was necessary. If you would like to, you can try soaking both of them for some time.
2. Now, add in all the other ingredients listed above and make into a coarse batter like consistency adding little water (not like our usual dosa batter). Rest this mixture for about 15mins, covered.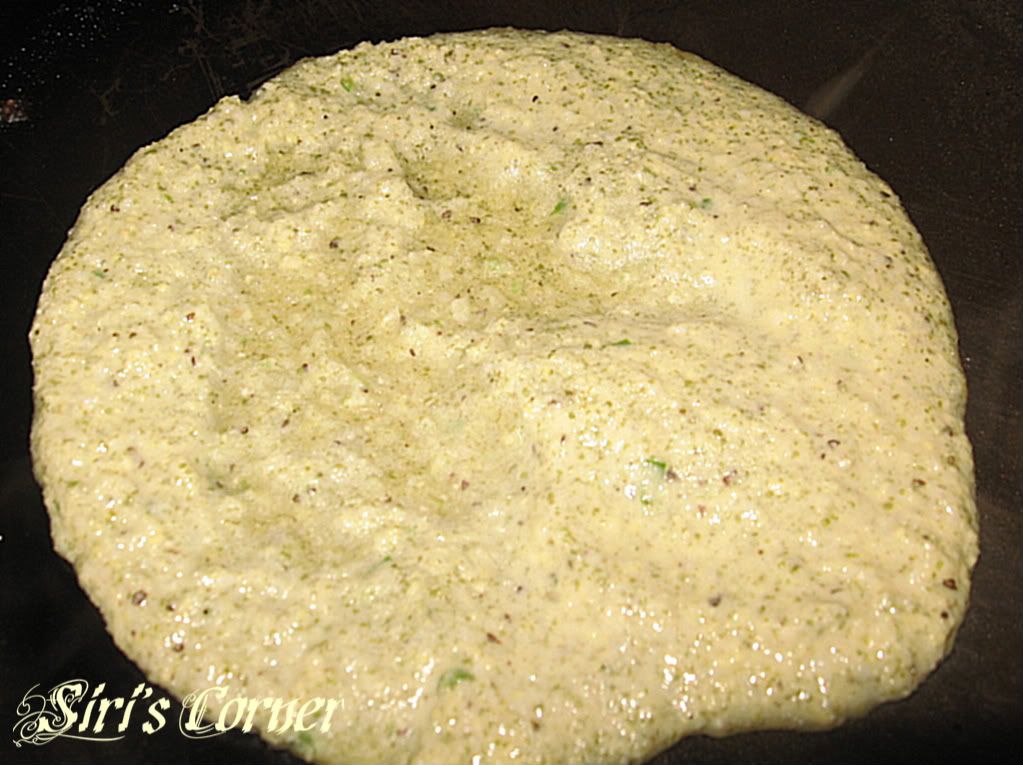 3. Heat a pan, put 1 tsp of oil on it. Take a big ball of appachi mixture and put that in the middle of the pan. Spread it into a dosa, by tapping with your fingers starting from the middle till edges. Make sure the thickness is even so that it cooks properly.
4. On medium flame, cover the appachi with a lid and let it cook for 3-4 mins until the bottom is golden brown. Repeat the same on the other side too.
5. Serve immediately with coconut chutney and karappodi..yummy!!!
Note: This by itself is very heavy breakfast and the appachis, when cold don't taste that good. ..:)
Off this goes to Srivalli's

Dosa Mela

!!


A FUN READ...

- Siri

'