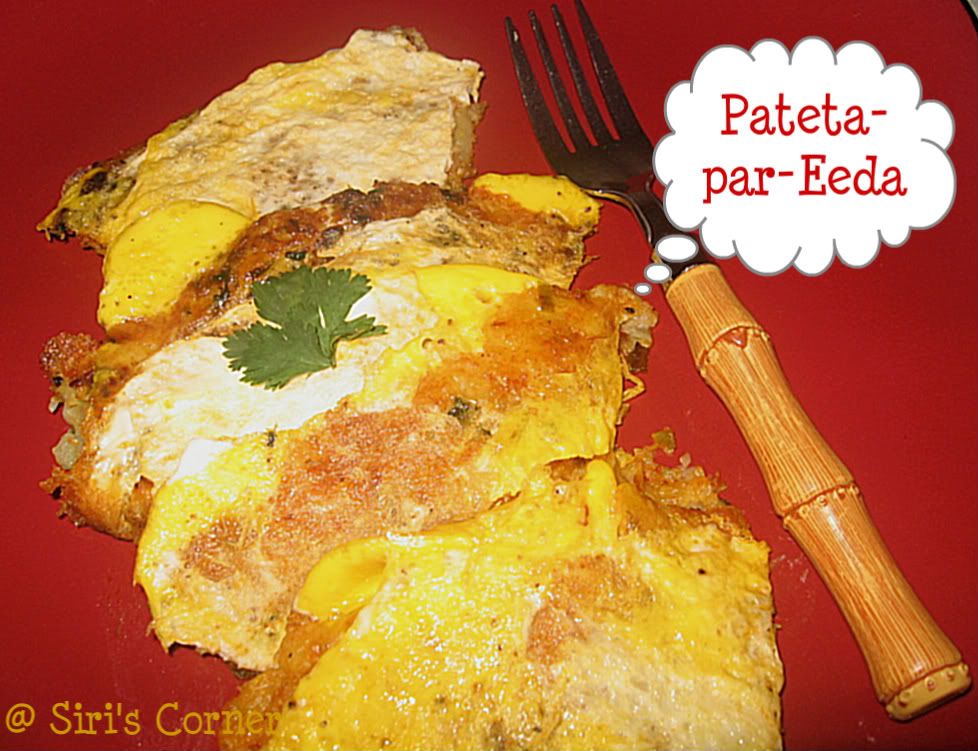 '
Pateta-par-Eada
' is definitely one of the yummiest one-pot dish I had in a very long time. Its sumptuous and you just need nothing else as a side dish as 'this has it all' !!!
In
Nupur's
words:


"It is a Parsee recipe called
Pateta par Eeda
. "Pateta" as in potato, "Eeda" as in egga and "par" as in "upon which" (approximately). So it is basically
eggs on top of potatoes
.
The Parsees are a small but vibrant community that fled from Persia and settled in India several centuries ago. They are followers of Zoroastrianism and worshipers of fire. Their tiny community is astonishingly successful and much-admired for its philanthropic spirit. Parsee food is rich in meats and eggs and represents an amalgamation of Persian and South-Asian cooking styles. One of the favorite Parsee styles of breakfast foods includes pan-frying a variety of vegetables (leftovers work fine), pressing them down in the pan, then making wells and cracking eggs into it for a quick brunch dish. This one is my absolute favorite..."


... and now it became our favorite too!! Thanks

Nupur

for sharing such a gorgeous looking recipe and Off this goes to this month's
MBP: One pot wonders
initiated by
Coffee
, this month guest hosted by Pavani of
Cook's Hideout
.
Hop on to Nupur's blog to
check out the recipe
. and here is how my '

Pateta-par-Eada

' looked like...


*Eeda on Pateta*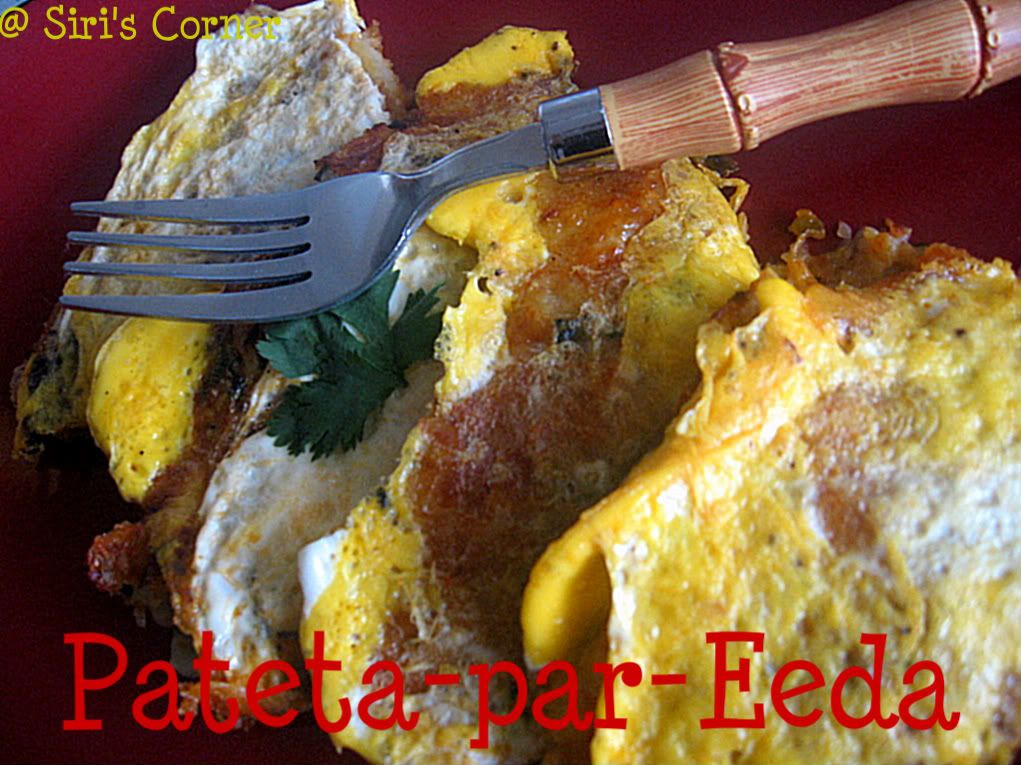 *Served Hot!!*
Enjoii!!


- Siri