Ok, enough of non-foodie posts, taking up the NaBloPoMo challenge doesn't mean that, I disrupt my culinary posts. So, here I am with some spiced up Indian Cottage Cheese (Paneer Achari) specially for Sunita's Think:Spice - Ginger event.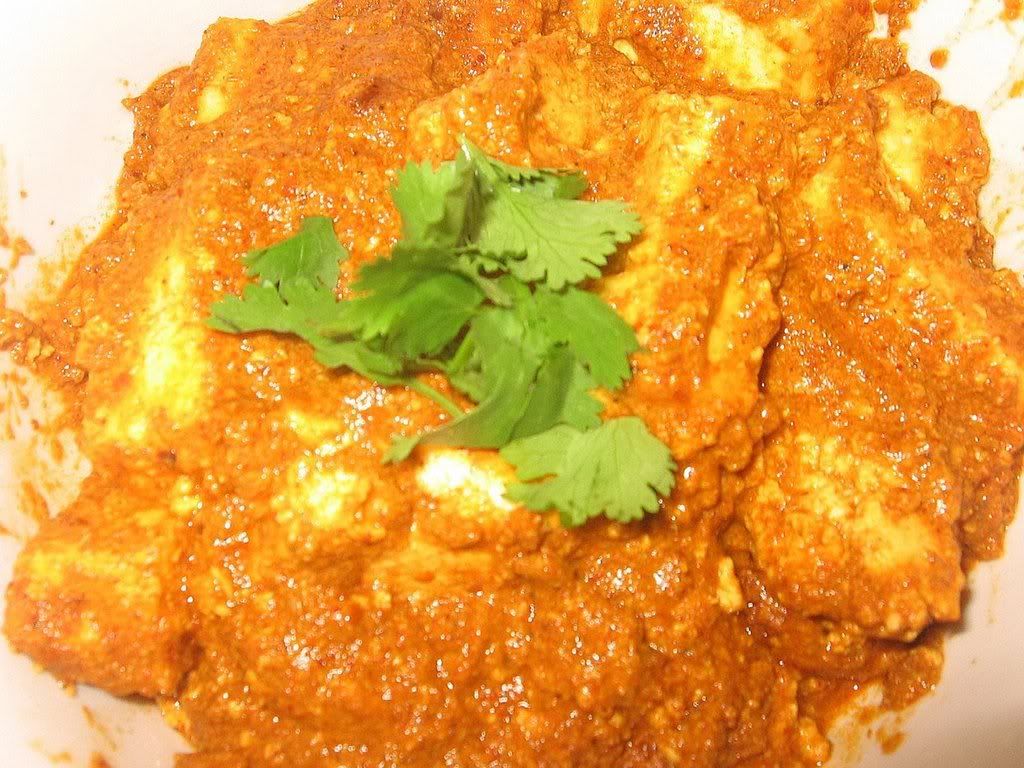 Today, I was in a mood to have lots and lots of Paneer...:).. At times, it happens rite when we feel like having something desperately.... reason hmmmmm "unknown!"... its one such day..!!
So, as usual, I was blog hoping for one such recipe, when I stumbled upon this "
Paneer Achari
" recipe and the amazing fact is that I have all the stuff needed in my pantry which is typically not the case with me...:)...Here is the recipe....
Ingredients:
1 cup Paneer cubes (Indian Cottage Cheese)
6-7 tbsp of Yogurt
1/2 medium lemon
For Achari paste:
1 tbsp Coriander powder
1/4 tbsp mustard powder
1/2 tbsp Cumin powder
3-4 pinches of Hing (Asafetida)
1/2 tbsp
Ginger
paste
Salt - to taste
2 Green Chillies
1/2 tbsp Garam masala
1/2 tbsp Fenugreek powder
1/2 tbsp Turmeric
1/2 tbsp Chilli powder
2 tbsp Olive Oil ( or any vegetable oil)
Its not necessary to take the exact amounts of the spices. eyeballing them would do.
How to make:
1. Grind all the ingredients listed for Achari paste with very little water.
2. Mix the yogurt, lemon juice to achari paste.
3. Now, add the paneer cubes to the paste such that they are coated properly. Marinate them for a while if desired.
4. In a pan, take some oil, add coated paneer cubes and cook for 7 to 8 minutes.
5. Garnish with coriander and Serve hot with rice or rotis.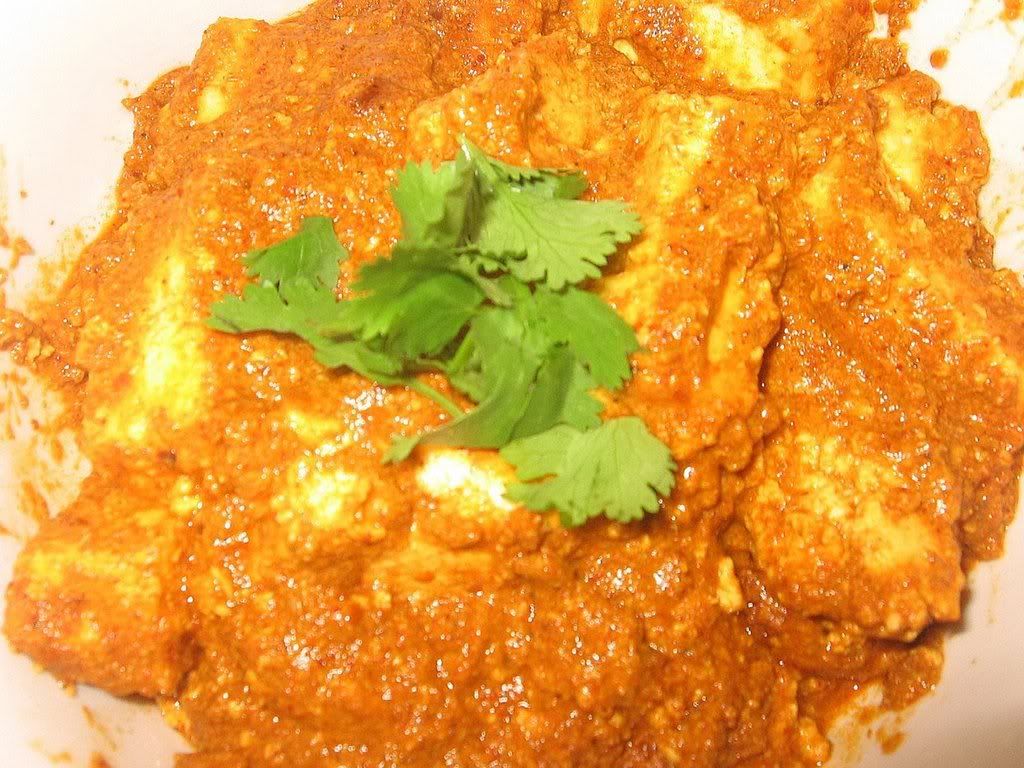 Note: Any vegetable like cauliflower, eggplant can be used instead of Paneer.
Seriously, its the yummiest Paneer dish I ever had - other than
Paneer Butter Masala
Ofcourse.
Enjoii..:D