It was a very quite Sunday. In the morning I stopped by the local library to pick up '

Blackberry Wine

' by Joanne Harris and couple of others. By the way that's the book we have decided for this month's 'this book makes me cook'.
I was quite surprised to know from Simran post, that its been already been 9 months we started this club. Phew! time flies I must say. :).
If you want to be a part of our book club, do leave a comment here and I will get back to you.
Coming to today's menu, there were a crate full of eggs which I wanted to use up. Being an ardent lover of eggs (Dhivya, are you listening!), I bookmark every egg recipe posted by any of 86 bloggers in my Google reader. :D. Just couple of days ago, I saw Anu's egg salad which I was dying to try. So, that was my breakfast cum brunch and I absolutely loved it.
..and for dinner, I had a half a cube of paneer in my fridge. I made

Dhivya's
Kadai Paneer
out of it.
Oh boy, it was so yummy that the entire bowl was empty within minutes! Thanks babes for such a simple keeper recipe.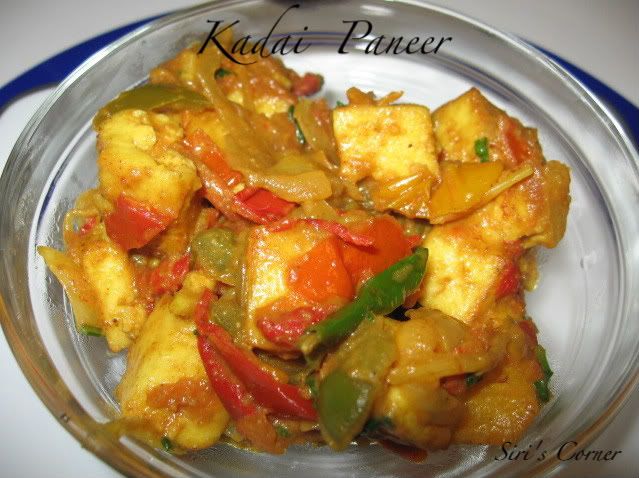 You can find the recipe instructions
here
.
This is my entry for this week's Ruth's
Bookmarked Recipes 41
. hosted by me. :)
Do check out the roundup
here
.
Tomorrow is

Maha Shivaratri

and I am keeping fast for the first time. My mum said that its very rare that the day occurs on a Monday and its supposed to be very auspicious. Wishing you all a very Happy Shivaratri.

May Lord Shiva shower his blessings on us all.
signing out for now,
Siri