The year

2009

started on a very 'unhealthy' note for me. I got sick for several weeks and a mild sickness still continues. My appetite has reduced, I don't feel like cooking anymore and the worst part - now I sleep more than 7 hrs. Phew! I hope to get better soon.
On a different note, as soon as I was done with
AFAM roundup
, I was planning to post this
RCI: Awadhi
roundup. I apologize for the delay, all thanks to my illness. But, 'Never the late', here I am with an impressive collection of entries sent by you all. Thanks dearies for your participation.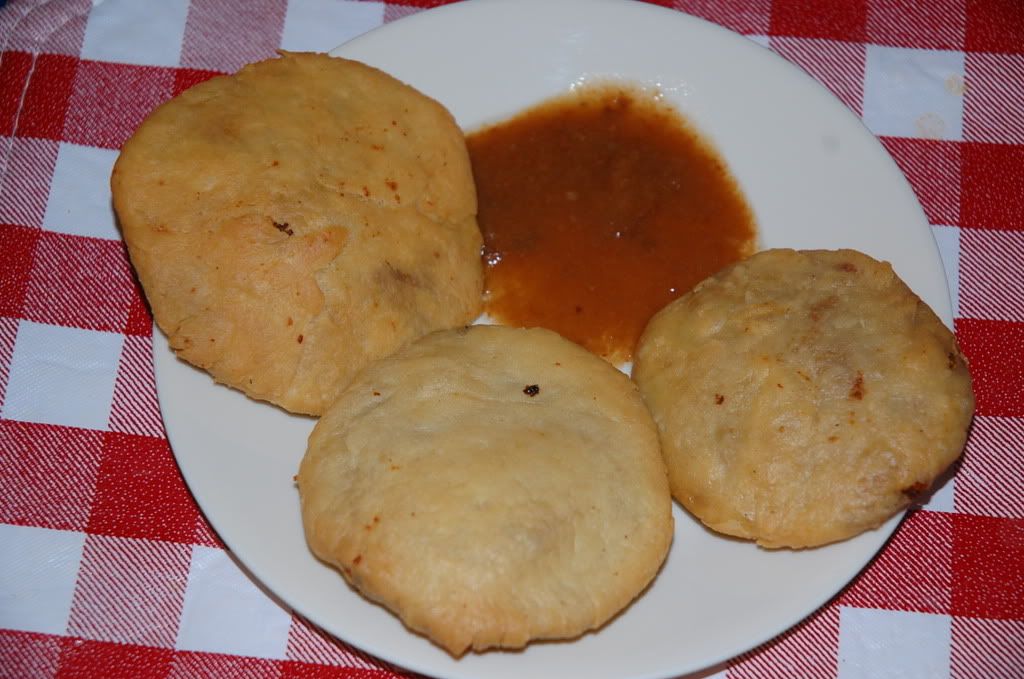 Lets begin with
Roopa
's
Pyaaz bhara Kachori
, and how she reminisces her college days,
where she gobbled up these when served as a tea-time snack :)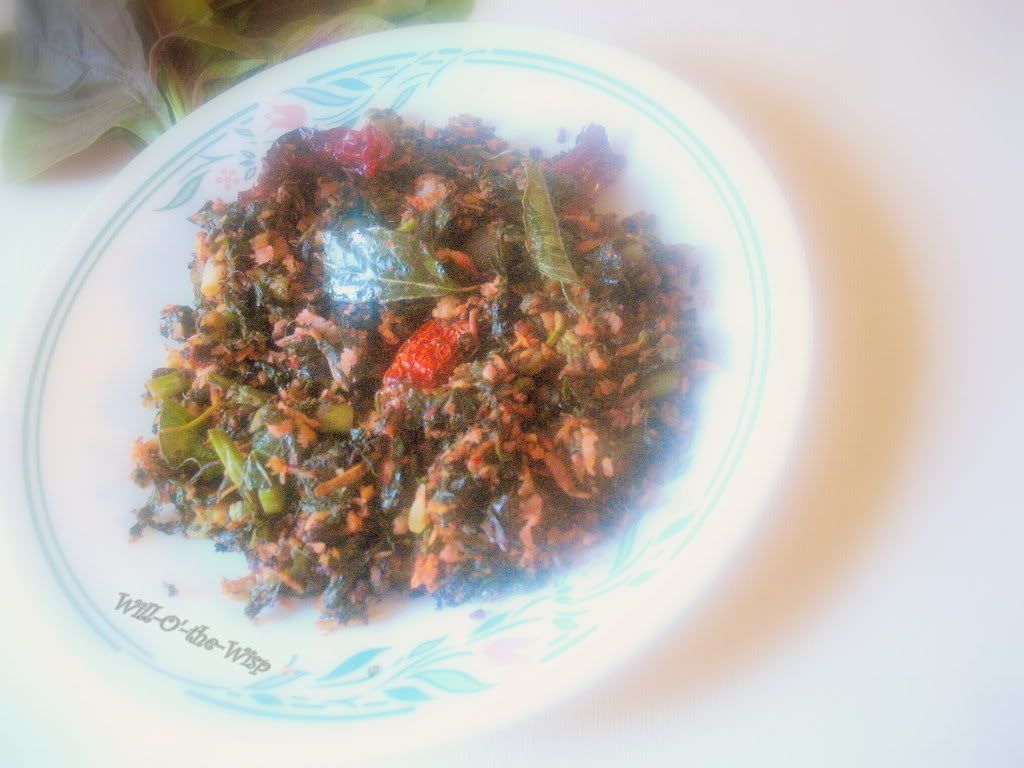 Next entry is
Varsha
's '
Spinach dish
', which is filled with healthy food thoughts & ideas with some of her childhood memories too.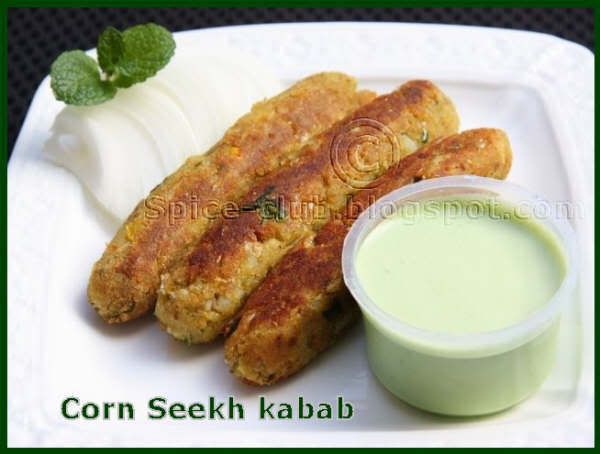 Cham
, as always shares a yummy kebab recipe - '
Corn Seekh Kabab
' served with yogurt dip. Now, that a killer combo, I must say.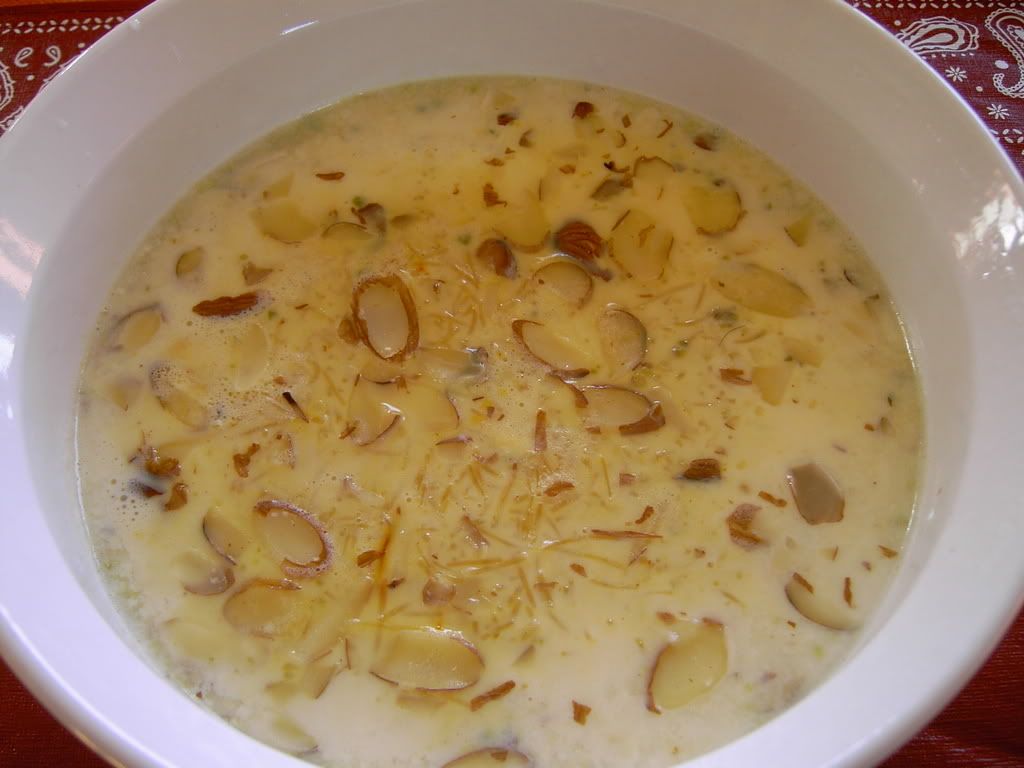 Meera
, brings in a sweet touch with her '
Sheer Korma
' also called as '
Zarda Seviyan
'.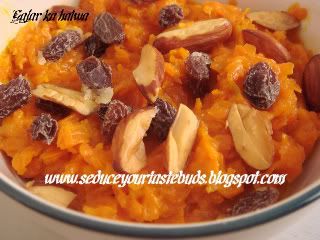 I guess, there is hardly anybody who's favorite dessert list doesn't include '
Gajar Ka Halwa
'.
PJ
sends in this lovely nawabi treat..:)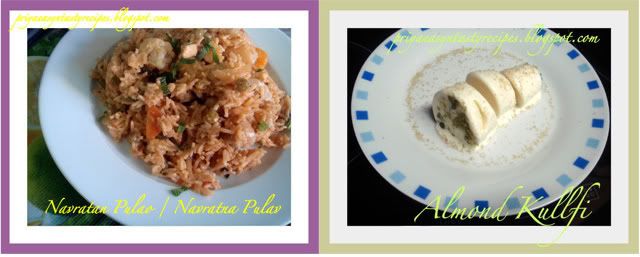 A yummy sweet and a savory.
Priya
sends us both - '
Navratna Pulao
' and '
Almond Kulfi
'. What else do we need to satiate our hungry appetites. Huh!!
Its time to check out some spicy curries, sent by
Vidhas
. Whats in you ask -
Baigan Ka Bhartha
,
Potato Kurma
and
Kadhi Pakodi
. Yummy!
Rekha
brings five different colorful flavors of Awadhi to all of us. First one is a beautiful rose petal syrup i.e '
Gulab ki Sharbat
', a traditional dish - '
Dal Bukhara
', third is yummy '
Lucknowi Dum Biryani
', the list goes on with an all-time favorite '
Gajar ka Halwa
' and last but not the least, '
Green peas Kachori
'. Thanks dearie for such yummy entries..:))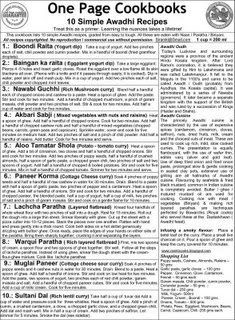 If you are in search of some yummy, yet simple Awadhi recipes, then check out what
Ramki
has shared with us - '
10 Awadhi recipes
' all in one page. Yeh!!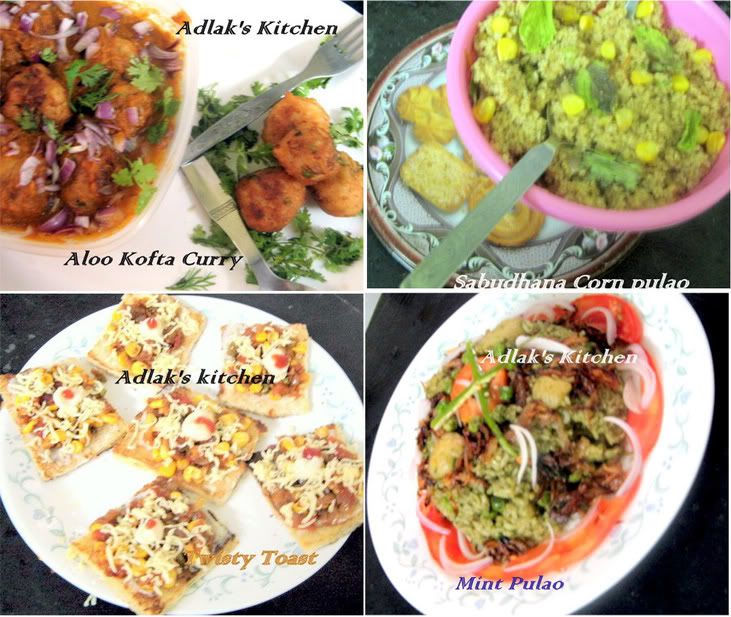 Hema
sends in four of her yummy recipes - '
Aloo Kofta Curry
', '
Corn Pulao
', '
Sweet spicy Corn Twist
' and '
Mint Pulao
'. :))
Finally, here is my

best pal

's '
Zafrani Pulao
'. :) It so reminds me of what Amitabh Bachchan says in Cheeni Kum movie. - 'Its the best!'.. :))
Please do leave me a comment or email me, if I have missed any of your entries.
Have a great week ahead.
Best,
Siri