Until a month back, I was not a great fan for magnets (or) any kind of souvenirs (or) keepsakes. I know it brings loads of memories with them, but was not particularly fond of a them.
A trip to Atlantic City changed me!..you can see check out what I got from there in the second pic!

.... then I got some veggies.....then a 'Pooh' magnet.. I got the 'Mood Setter' as a free gift from my friend, and I absolutely love it! As soon as I enter my kitchen, the first thing I do is to set my 'mood'..it so much fun and thought provoking too!! *wink*.
When

Veda

announced her 'Fridge Magnets' event, I was very excited and was meaning to show off couple of fridge magnets.. I am still in lookout for some more.. for now here are some of them ..:))
Fresh Veggies!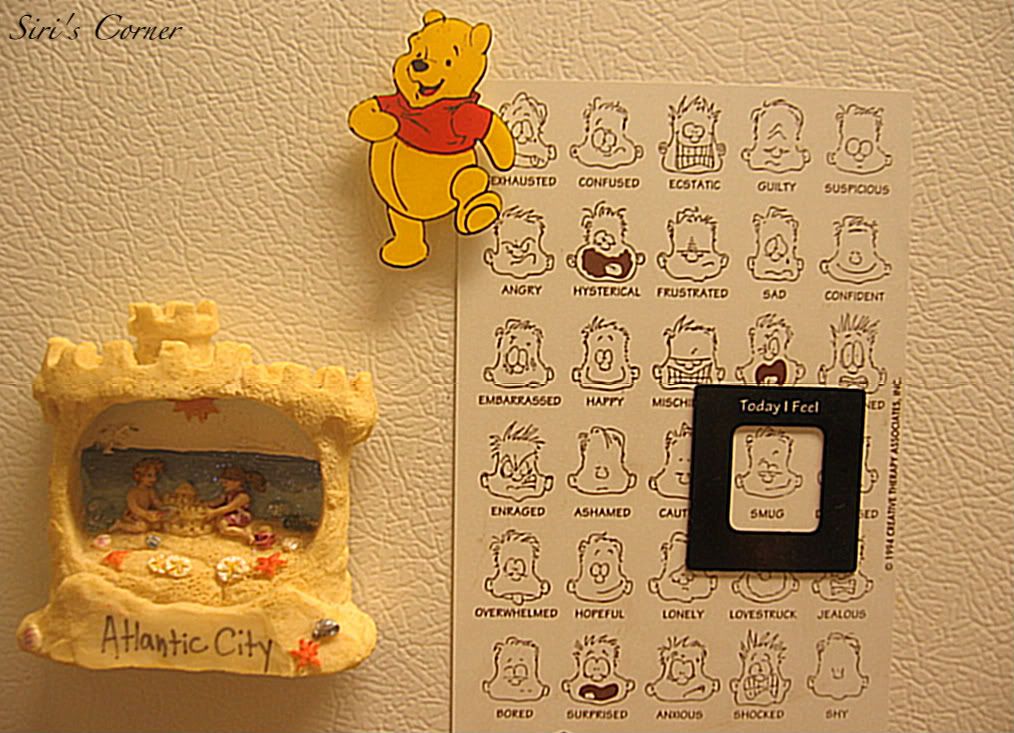 L-R: a souvenir from the beautiful Atlantic City, USA; I love Poooh! magnet; 'How are u?': Mood setter.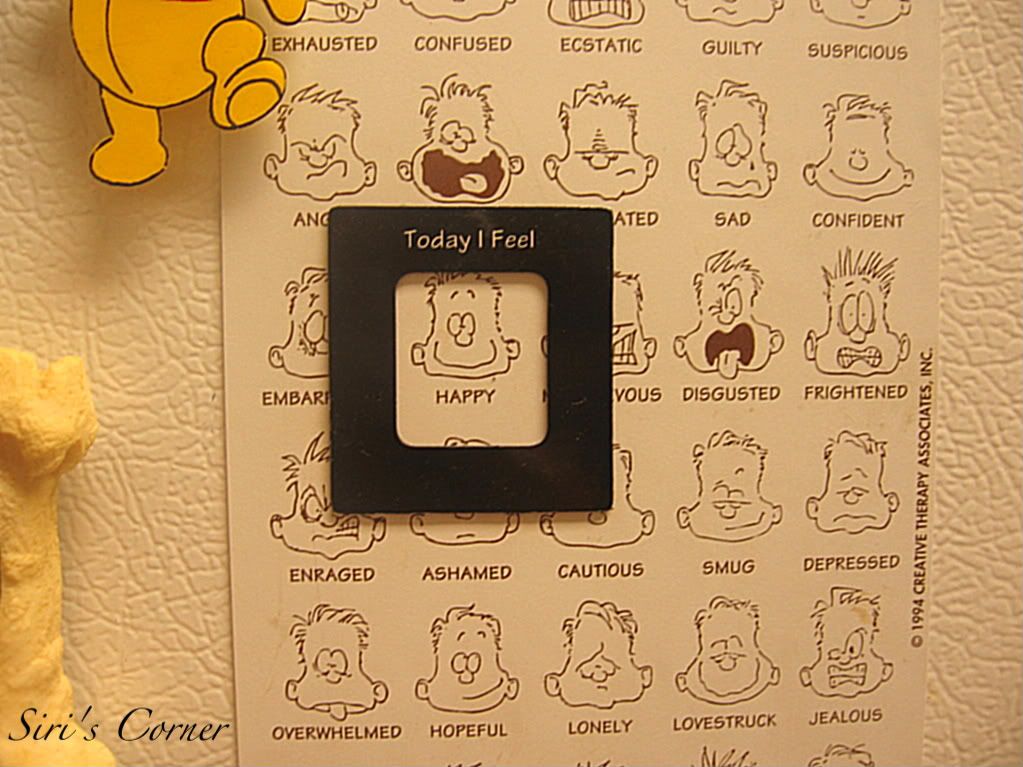 this is my favorite of all!
signing off for now,
Siri