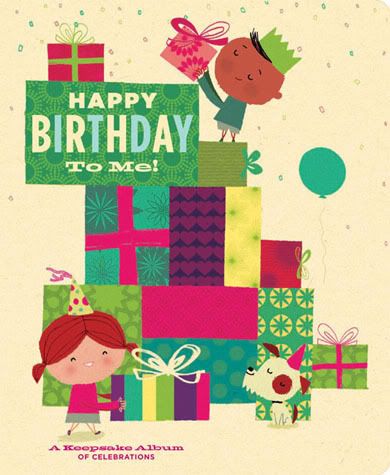 Welcome ppl. I have a reason to be the

'happiest blog'

today! I came into this amazing food blogging world exactly an year back and with a modest number

170 posts and 50,000 profile visits

....I thoroughly enjoyed every moment of my evolution.
..
:) and wish to have many more in future!
Yours truly,
Siri's Corner
(a.k.a Siri)
What better way would be to celebrate this special occasion of mine with a special event announcement.....

a birthday bash cum MBP event

and the theme is....................
!!!!!!!!!!!!!!!!!!!!!!!!!!!!!!!!!---------CHEESE--------!!!!!!!!!!!!!!!!!!!!!!!!!!!!!!!!!!!!!!!!!!!!
Image Source: Flickr
"How can you be expected to govern a country that has 246 kinds of cheese?"
- Charles De Gaulle, former President of France.
My love for

'CHEESE'

is so intense, that I would love to stay in such a country *wink*. No wonder I chose this as the next theme of

MBP September

.
Yes!.
......Lets

'Say Cheese!'

all of next month!..:)
No matter how far archaeological findings go, there is evidence that cheese came into being in prehistoric times and ..this delicious food must have resulted from the simple observation that milk left in a container ends up by coagulating, even more if it is hot...:)
...There are hundreds of different types of cheese that can be differentiated both by the type of milk - raw, skimmed or pasteurised, and by the animal - cow, goat, sheep, buffalo, horse or camel, some specific to their geographical location and culture!
Here is the complete 'cheese' list!
Wanna know some more interesting facts about Cheeses?
Click here
.
Ok, its time for some 'cheesy' rules for

MBP: Say 'Cheese'

.
1. Cook up a

vegetarian (eggs allowed)

dish with any kind of

'CHEESE'

as its main ingredient
, from any
fellow blogger's
posted recipes. (Only BLOGS. other cooking or food websites not allowed).
2. Post a picture of the final recipe on your blog linking it to the blogger (whose recipe you made) and to this event post. You can blog about the entire recipe (highlighting the variations you made, if any) or just the final picture.
3. Please

link back

to this announcement post and Coffee's MBP page in your posts. Feel free to use any of the following event logos.
Say 'Cheese' 1

:
Say 'Cheese' 2

: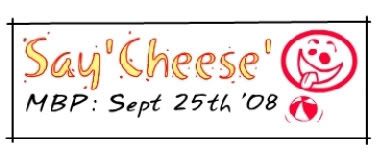 Say 'Cheese' 3

:

4. Email the following details to
info[dot]siri[at]gmail[dot]com
Your Name
Your Blog name and Location

Name of the Recipe
Permalink of your post
Permalink of the original recipe
A 300 X 300 picture of your final dish
....with
MBP: Say Cheese
as the subject line by
Sept 25th 2008
.
5. There is

no limit

to the number of entries that you might want to contribute. If you don't have a blog and wish to participate, send in the details with your pic to the same email address.
6. All entries should be

strictly Vegetarian (Eggs allowed)

.
The roundup will be posted within a week from the event deadline.
P.S: Please give me 48hours to acknowledge the receipt of your entry. (all thanks to my hectic work schedule.) If you fail to get a response within the stipulated time, leave a comment on this post!
You still have a day or two to send in your entries for August's MBP: Fruit Fare.
[EDIT]:

Do check out the
fruity fare for the previous edition of MBP
, guest hosted by Aparna.
Lets get blog hopping and find some 'cheesy' bites then...
Have a great week ahead!
signing off,
Siri