I must say...

'Baking is highly addictive!

' - thats what I realized after baking
my first bread
...:)
For the second episode of '

My Baking Ballyhoo

', I wanted to make our

classic sandwich bread

and Oh boy! I am so glad I did decide upon that! I followed the
Lesson 2
at 'The Fresh Loaf', but with some simple variations, as listed below!
Here is the first look...
Adapted from
'Lesson 2: Putting Something More in Your Loaf
'
Ingredients:
2 cups of All purpose flour
(One can use a cup of bread flour, if desired.)
1 tsp Rapid rise Yeast
3/4 tsp Salt
1/8 cup Sugar
1-2 tbsp Butter (at room temperature)
3/4 cup warm milk (Make sure its NOT hot enough to kill the yeast! 100 to 105 F is fine.)
Lukewarm Water if needed
Preparation:
For a detailed version of making a bread:
Click here
.
Mix the dry ingredients, then add the wet ingredients. Mix and adjust water until all ingredients are incorporated and the dough is capable of forming a ball.

Pour the dough onto a flat, floured surface and knead for approximately ten minutes.
Return the dough to an oiled bowl and let rise until doubled in size, approximately 90 minutes. Shape the loaf and then let rise again until the desired size is reached, approximately 45 minutes

Bake at 350 F for 40 to 45 minutes, until when tapping the bottom of loaf the bread springs back and makes a hollow sound.
Another look...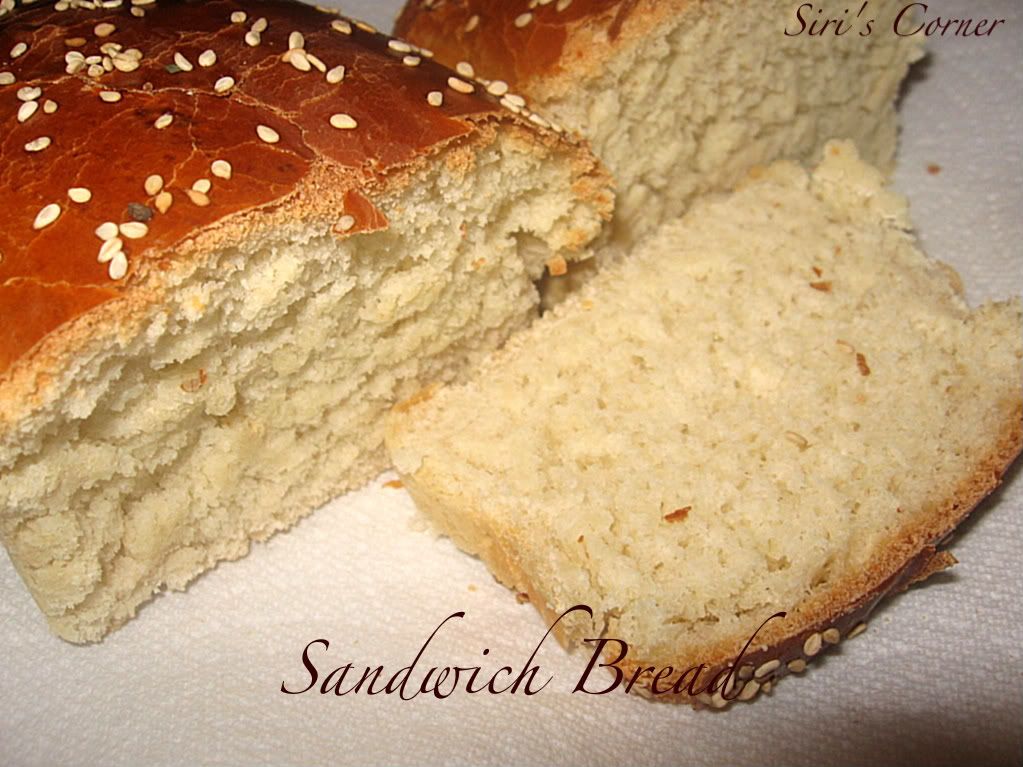 Verdict:
Addition of sugar and milk gave nice sweetness and softness to the bread and is much better in taste than
my first attempt
. To store the bread, place in a plastic bag!
...and I can surely say - If I can do it, so can you!!! Lets get baking then..:)
Have a great day ahead.
Cheers,
Siri