"I cannot do everything, but still I can do something; and because I cannot do everything, I will not refuse to do something that I can do
"
~ Hellen Keller
All of a sudden, something happened last week and I had no time to share the good news with you all. It was something I was waiting for months to happens. After couple of self-inspiring posts
like these
, finally it happened.

I GOT A JOB

!. I was totally dumbfounded when I got the confirmation call from them. Its something, I have been longing for and Yes, it was right in front of me. I must consider myself lucky that managed to get one in this aggravating job market.
So, friends

yours truly

has moved to
the Capital of United States
last week. The people over the work place are very sweet and the best part, acc to me is - I can see the very famous 'Washington Monument' right from my cabin window! How cool is that!..hehehe.
I am still in the process of finding myself a permanent accommodation in the nearby VA area, am sure will get one soon.
I don't have my 'own place' (aka kitchen) to cook, but I had

Indira's

'Mango Lassi'

made in my drafts, so lets celebrate the occasion with that, Shall we!
Recipe:
here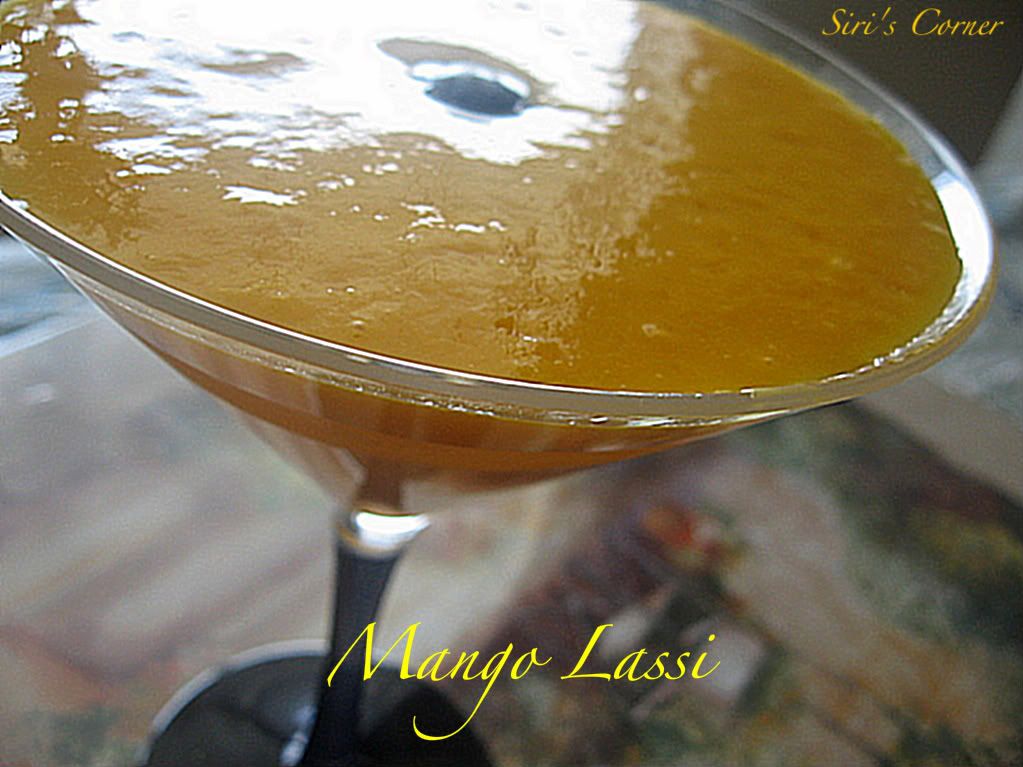 Off this simple, yet yummy drink goes to lovely

Nupur's
MBP:Less is More
(initiated by Coffee) and gorgeous

Meeta's
MM:Mango Mania
!
Enjoi folks and cya soon with ummmmm..

some cookies or brownies

!
[EDIT]: Do you wanna install the new 'comment form' feature in your blogger?. then
Click here
. Thanks Nags for the tip.
Hugs,
Siri