"Give me yesterday's Bread, this Day's Flesh, and last Year's Cyder."
-
Benjamin Franklin (1706-1790) Poor Richard's Almanac
Who doesn't have Bread for breakfast... say at least thrice a week?..Its something I (we all..)love to have - as its easy, breezy to use up and saves so much of time in those hurried n busy mornings..:D. My usual bread-breakfasts are Bread-Butter, Bread-Jam, Bread-Omlette or a Bread-Sandwich. These days we are being cautious whats out intake is,
Whole Wheat Bread
is our new addition from past couple of months. and we are loving it.
Note: Check the ingredient list to make certain whole-grain flour is used in greater quantities than other flours.
...I tried out my usual Bread Upma with it and tasted yummy with all the whole grain goodness in it...:D...We ate this for our breakfast as the preparation time is not more than 15mins. So,forwarding to Suganya's
WBB:Healthy Eats
Event.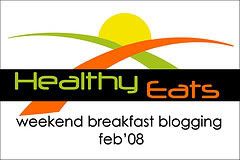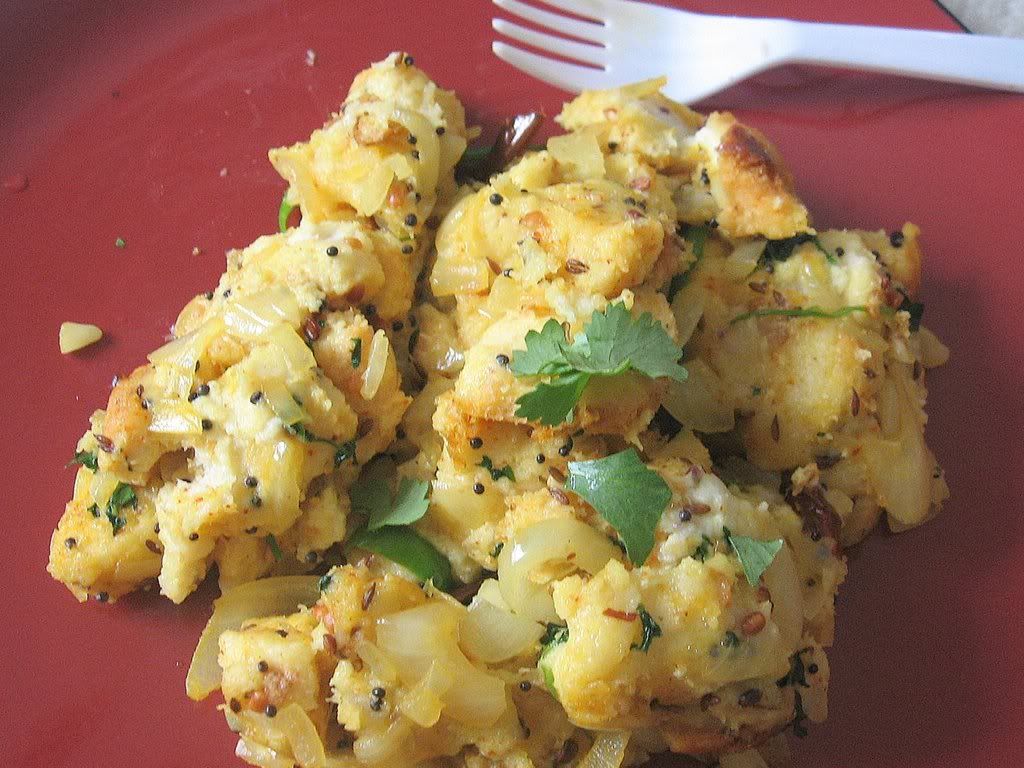 You need:
6 slices of Whole Wheat Bread ( or any kind of bread)
2-3 tbsp of Yogurt
Salt - to taste
1/4 tbsp Turmeric
1/2 tbsp Red Chilli powder
Fresh Coriander
1 Green Chilli
1 medium sized Onion - finely chopped
For Tadka:
1 tbsp Oil
Cumin seeds
Mustard seeds
Urad dal
pinch of Hing
How to make:
1. Cut the slices of bread into chunks and marinate them in salted yogurt for few minutes.
2. Meanwhile, in a wok take oil and add all the ingredients listed under 'tadka'. Let them splutter.
3. Add chopped onion, green chilli and coriander. Saute them for a while.
4. Season with salt, turmeric and red chilli powder.
5. Finally, add in the marinated bread pieces and mix the contents well.
6. Cook for about 4 to 5 minutes.
7. Garnish with coriander leaves.
Marinating the bread pieces in yogurt gives a nice tangy taste and a distinct flavor. If one doesn't like yogurt, skip marinating and instead sprinkle some water in Step 5.
Off I am to a trip this weekend and am planning to make this again as it packs well for short travels and lunches. That reminds me to send this to EC's '
Travel Food Event
' too!...:))
Have a great weekend ahead guys! Cya all next week!
~ Siri