Everything is a fair game for breakfast as that's the opening meal of the day and for me especially it can make or break my day!

Migas

is one such keep-sake recipe for those busy mornings, (where I can't spend more than 15 mins in the kitchen) as it has bountiful of flavors and is a quick dish to make. I first learnt about this from one of my friends from Texas. There this is served as a breakfast and is an essential part of their
Tex-Mex
cuisine.
..there is also one other version of Migas which is again a traditional dish in Spanish cuisine, where they use the left over bread, soaked in water overnight and then sauteed with a variety of ingredients and condiments.
I made the Tex-Mex version of Migas which make use of corn tortillas, eggs, onions, peppers and tomatoes. these are the basic ingredients for Migas and one can add any other left overs too.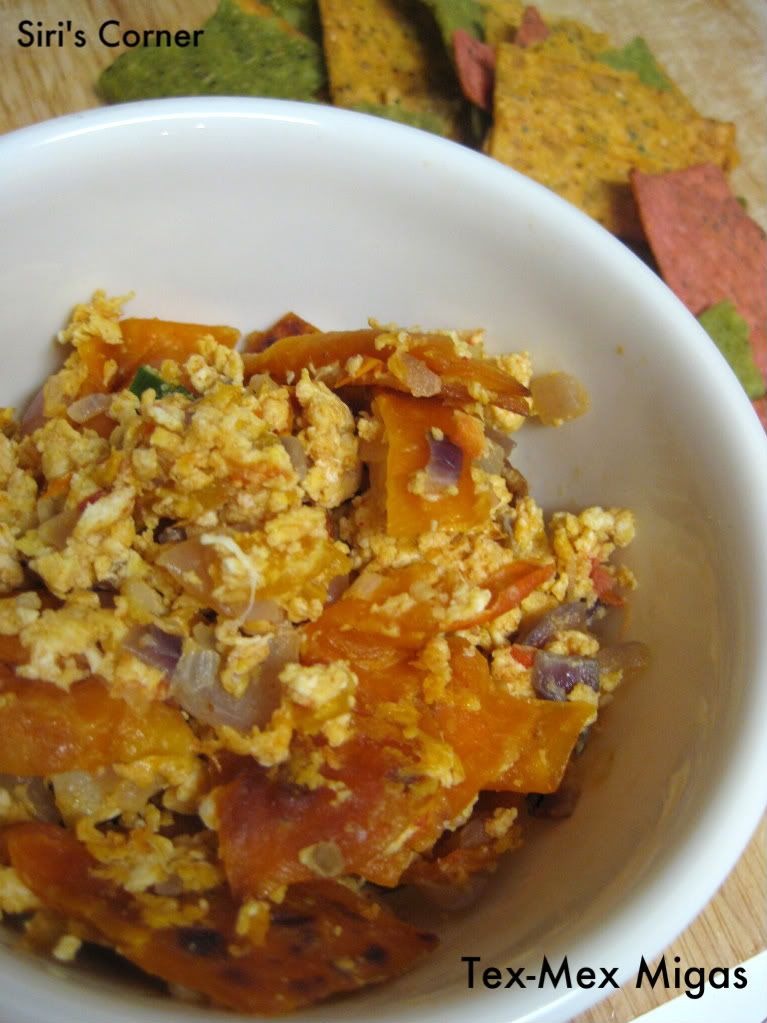 Tex-Mex Migas
(Basic recipe from
FoodNetwork
)
Ingredients:
2 eggs
1 tsp vegetable oil
2 corn tortillas.
( I used store-bought lime tortillas, just to add some color and flavor :))
1 tsp butter
1 tbsp finely chopped onion
1 tbsp of chopped tomato
1 tbsp of minced bell peppers
(I used red and yellow ones)
1 green chilli, minced
1/8 tsp paprika
(optional)
1 tbsp cheddar cheese, shredded
Preparation:
1. Cut the tortillas into thin squares and fry them in a tsp of oil for couple of mins. Drain and keep aside.
2. Heat butter in a pan, saute onions until golden brown. then add peppers and tomatoes. Cook for 3-4 mins. Add eggs and season with salt and paprika. Scramble until eggs are cooked.
3. Take some in a bowl and sprinkle some cheese over it just before serving. (Microwave for 30 sec to melt the cheese, if necessary!).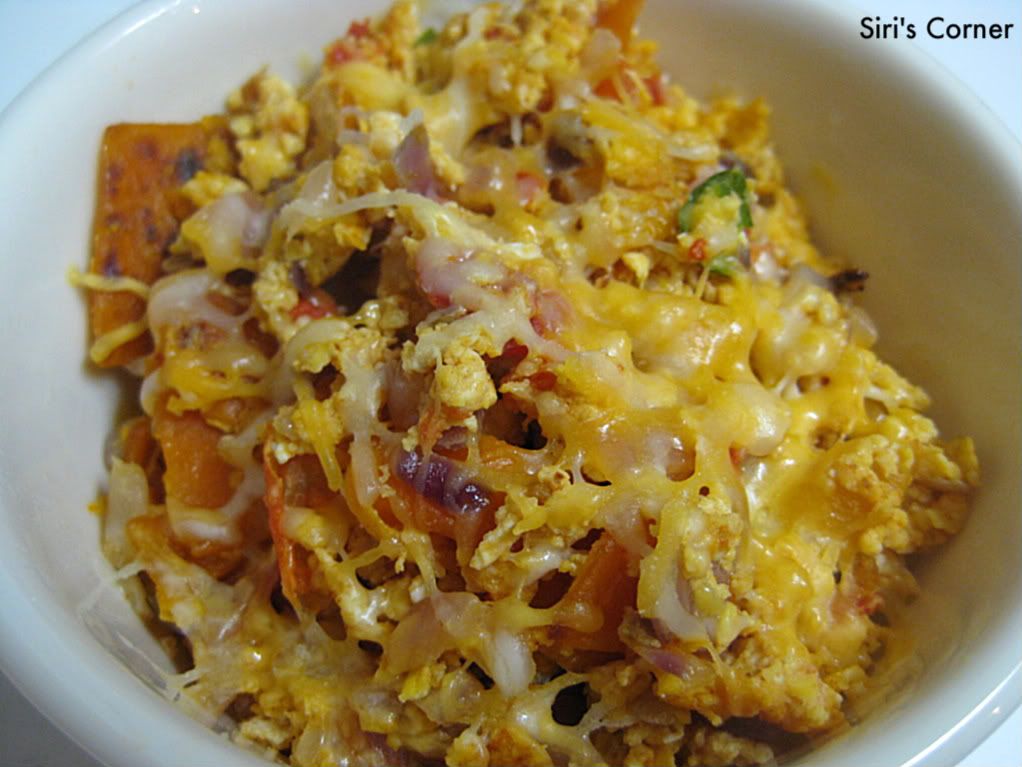 I am sending this as an entry to '
Event for Eggs
', hosted by Sudeshna. :)
Have a fun-filled weekend ahead.
Chao,
Siri