Its called the '

Land of Rising Sun

' and comprises of about 3,000 small islands making it an
archipelago
. Japan's common staple food includes - Rice (
Gohan
or
Meshi)
, Noodles (
men-rui
)
and Bread (
pan
). This cuisine also offers many deep-fried, pan-fried and grilled options along with numerous variety dishes with seasonal vegetables.
Today's recipe is one such Japanese croquette.
Its usually made with vegetables or meat and mine has mashed potatoes as its main base. :)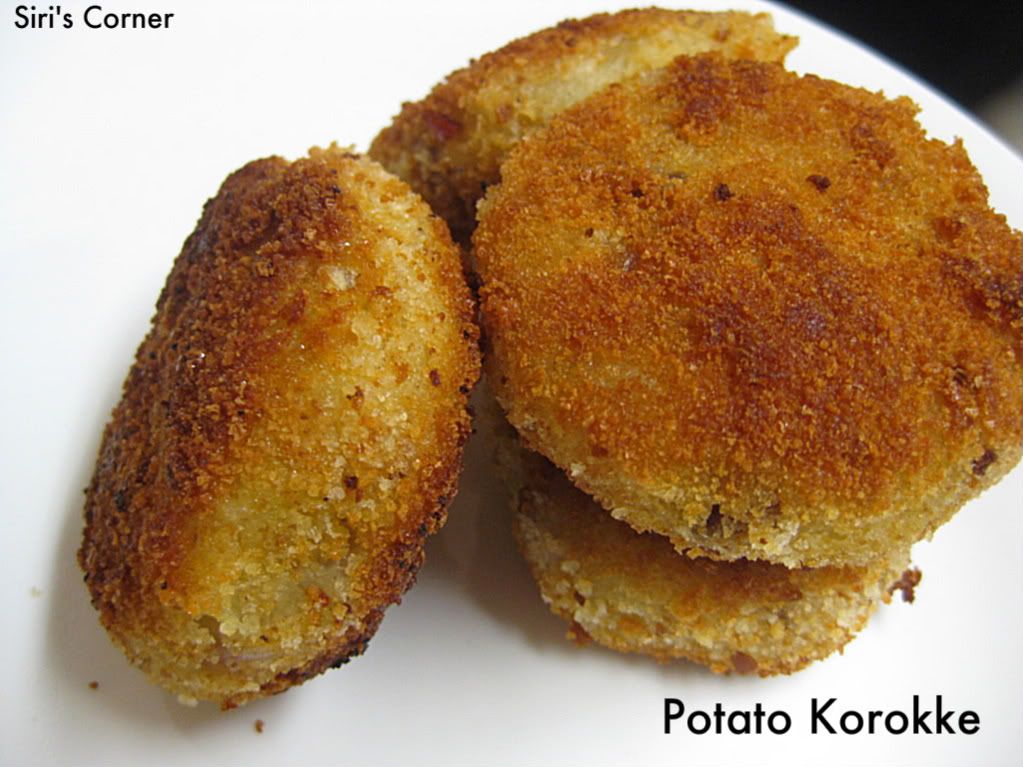 Potato Cutlets
2 medium potatoes
1/2 onion, finely chopped
1 egg
Salt & Pepper, to taste
1/2 tsp Garlic powder (optional)
Oil for shallow frying
1/4 cup Breadcrumbs, for coating
Preparation:
1. Peel and cut potatoes into halves. Boil potatoes until soften. Drain and mash potatoes while they are hot.
2. Heat a tsp of oil and saute chopped onion. Mix into mashed potatoes and season with salt, pepper and garlic powder.
3. Make flat and oval-shaped patties. Dip into beaten egg mixture, and finally coat with breadcrumbs.
4. Shallow fry them until golden brown. Serve hot!!
This is my entry to
AWED: Japan
, brain child of DK and this month guest hosted by lovely Lavanya.
Have a great week ahead.
signing off for now,
Siri