This dish is made similar to '
Kothu Parotta
'. I, instead used left over rotis for my '
Eggoti'
dish.
I served this as a lazy Sunday brunch with a cup of tea!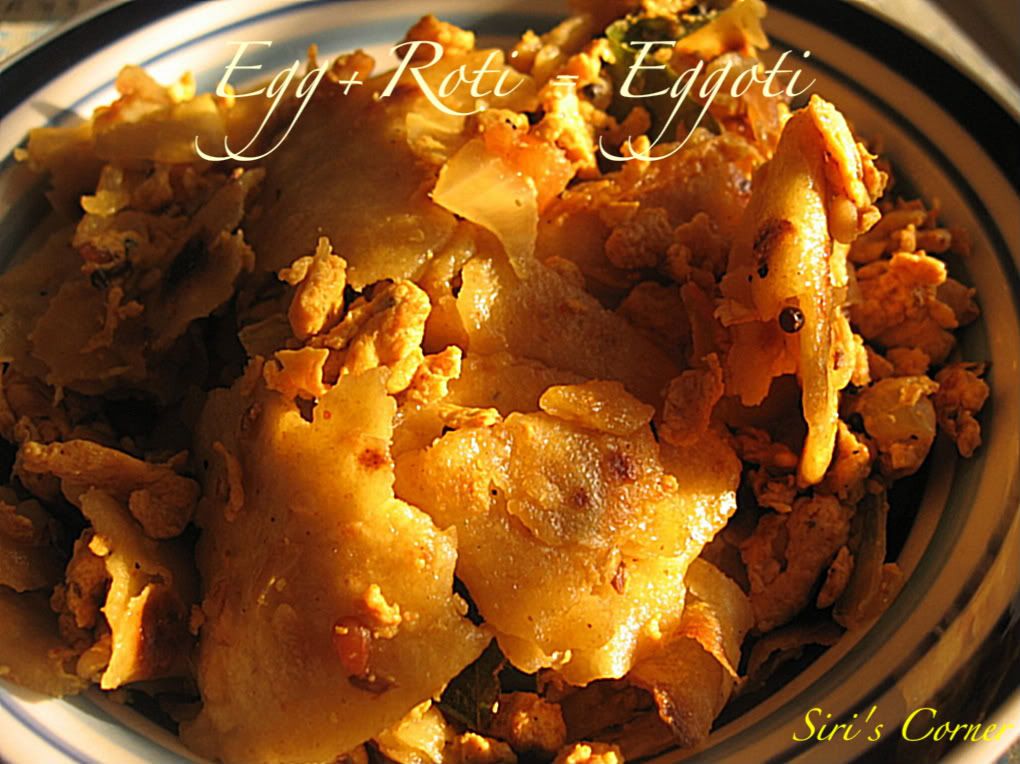 Ingredients:
4 left over Rotis (or) Chapathis
2 Eggs, beaten
1 medium Onion, finely chopped
few sprigs of fresh Cilantro
2-3 Garlic cloves, minced
1 tbsp Butter (or) Oil
2 Green Chillies, slit lengthwise
1/2 tsp Chilli powder
Salt to taste
Preparation:
1. Shred the left over rotis into small pieces and keep aside.
2. Melt butter in a pan and add minced garlic, onions and green chillies. Fry until golden brown.
3. Pour the beaten eggs and season with salt and chilli powder. Mix.
4. Finally stir in the roti pieces and cook for couple of minutes.
5. Garnish with fresh cilantro and Serve hot!
Reminder:

MBP: Say Cheese is still on and Last Date to send in your entries is S

eptember 25th 2008.

. !!! See the left sidebar for more details.
Have a great week ahead!
signing off,
Siri