Lets celebrate this moment of joy with a drink.. Shall we?.. By now, you all must have known the fact that
my favorite fruit
is 'Honeydew'.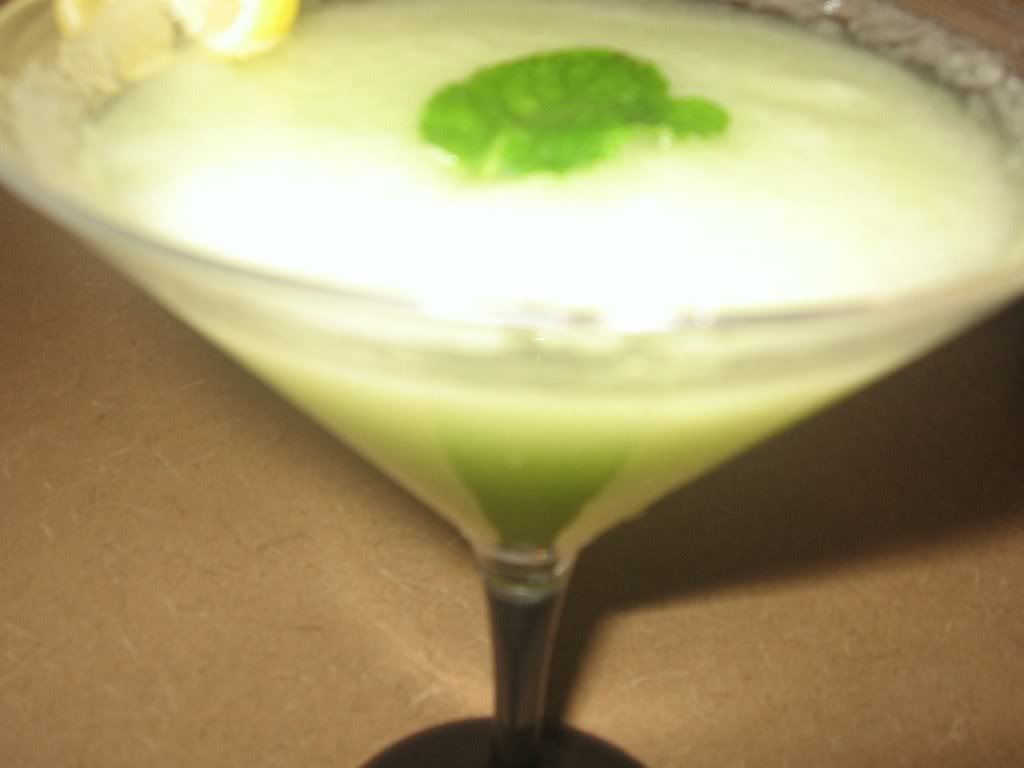 So, when Sig announced her
MBP: Mixed Drinks
, originally by
Coffee
, I started my usual search for a drink that would quench my desire of making a drink out of my favorite fruit. My quest ended
here
. Though,
She
is on her break right now - we all miss u dear . Hope to see you back soon...:D
Adapted from
here
.
Ingredients:
2 cups honeydew melon pieces
Sugar - as desired
Lemon Juice
2 cups of Water (or more if desired!)
Fresh Mint ( I used very little, as I am not a big fan of minty flavor).
How to make:
1. Peel off the skin of Honeydew melon, remove the seeds and cut into small pieces.
2. Blend them in a food processor into a fine puree.
3. Now, Add in other ingredients and Stir the contents well.
4. Strain it with a fine mesh strainer and Serve chilled with ice cubes.
Cmeon guys, its almost Spring, its time to celebrate with such lovely drinks...:DD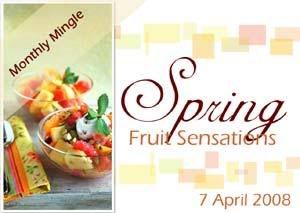 With great pleasure, I would also like to forward this drink to Meeta's
Monthly Mingle: Spring Fruit Sensations
, this time hosted by Abby of '
Eat the right stuff
'.
Last but not the least, due to some prior commitments in life, I will not be able to blog regularly for couple of weeks (..did I say weeks.. well, it may be or may not!).
....I will be back soon with some yummy recipes .. till then take care and cya!

*Its Springtime...Yohooo!*

- Siri

I am so happy to let you know guys that this is my 100th post with a whopping 36,000 hits...Yohoo!.. I can't believe myself.. Is it really 100?... Yes it is my dearies and its all because of all your love and support towards me and my little blog..:D Thank U !!!