There are some books which evoke such nice feelings in you that you wanna go back and read them again and again...and again.. One such book is '
Alone in the Kitchen with an Eggplant
', which is a collection of essays from many renowned foodie people who basically open up and talk about what would they do
cook
when they are absolutely alone. It can be quite challenging and boring, I must say to cook just for oneself and this book says it all - it has many funny moments.. where you just laugh-out-loud and think what would you do then.. if you were them!
... sometimes it feels nice to know that there are people out there who most of the times enjoy and sometimes loathe to cook - just for themselves...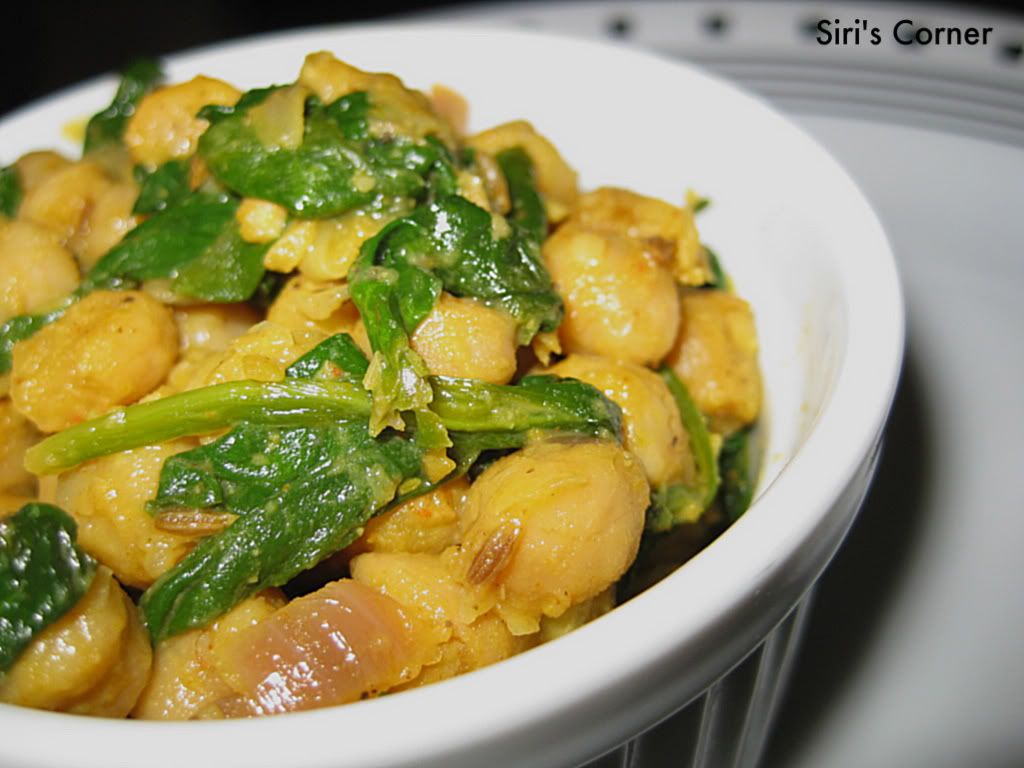 Today's recipe is something I made just out of a whim.. not as elaborate as our Indian version of '
Chana Palak
'.. just a quickie version of that.. but equally yummy and tasty...Enjoy!
I am sending this recipe as an entry to
My Legume Love Affair 18
, this month guest hosted by
Srivalli
. Originally the idea for this event was conceived by Susan of '
The Well-Seasoned Cook
'.
Hope you are all gearing up for the upcoming holidays!
P.S: Just
ONE
day left, if you wish to vote for my blog @
Indibloggies 2008
awards for '
Best Food Indiblog
' category .
Click here for more details
.