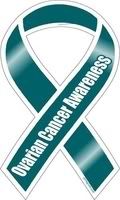 and then, out of the goodness of your hearts and to be eligible for the O Foods for Ovarian Cancer Awareness Month Contest, please do the following:
1. Post a recipe to your blog using a food that starts or ends with the letter O (e.g., oatmeal, orange, okra, octopus, olive, onion, potato, tomato) and include this entire text box in the post;
OR
2. If you're not into the recipe thing, simply post this entire text box in a post on your blog to help spread the word about the event and Ovarian Cancer Awareness Month.
AND
3. Then send your post url [along with a photo (100 x 100) if you've made a recipe] to ofoods[at]gmail[dot]com by 11:59 pm (Italy time) on September 30, 2008.
We will post a roundup and announce prize winners on October 3.
Prizes:
1 Recipe Prize for best "O food" concoction: $50 gift certificate to Amazon;
1 Awareness Prize for only publicizing event: Copy of Dolce Italiano cookbook.
Ovarian cancer is the leading cause of death from gynecologic cancers in the United States and is the fifth leading cause of cancer death among U.S. women; a woman's lifetime risk of ovarian cancer is 1 in 67.
The American Cancer Society estimates that 21,650 women will be diagnosed with ovarian cancer in the U.S. in 2008 and about 15,520 women will die from the disease.
The symptoms of ovarian cancer are often vague and subtle, making it difficult to diagnose. There is no effective screening test for ovarian cancer but there are tests which can detect ovarian cancer when patients are at high risk or have early symptoms.
In spite of this patients are usually diagnosed in advanced stages and only 45% survive longer than five years. Only 19% of cases are caught before the cancer has spread beyond the ovary to the pelvic region.
When ovarian cancer is detected and treated early on, the five-year survival rate is greater than 92%.
The vegetable I am featuring here is
TOMATO
.
Ingredients:
4 Tomatoes, chopped
1 medium Onion, chopped
2 Green Chillies, minced
2 Garlic pods, minced
1 tsp Chilli powder
1/4 tsp Turmeric
Salt to taste
1 tsp Tamarind pulp
1/2 tsp Oil
Seasoning:
1 tsp Oil
1 tsp Urad dal
1 tsp Mustard seeds
1 tsp Cumin seeds
few Curry leaves
a pinch of Asaefotida
Preparation:
1. Heat a 1/2 tsp of oil in a sauce pan and saute garlic, green chillies and onions for couple of minutes on medium-low heat, until golden brown.
2. Add tamarind and chopped tomatoes. Season with salt, turmeric and chilli powder. Mix. Cook until the tomatoes turn pulpy.
3. Blend the contents into a fine puree. Keep aside.
4. In a wok, heat a tsp of oil and roast urad dal, cumin seeds, mustard seeds, curry leaves and asaefotida until golden color. Add to the pureed chutney.
5. Serve as a side dish with hot rice or bread.
Please donate to the
Ovarian Cancer Research Fund
and help spread the word!
- Siri
Related Posts:
Tomato Coconut Chutney
Bengali Tomato Chutney
Roasted Onion Chutney