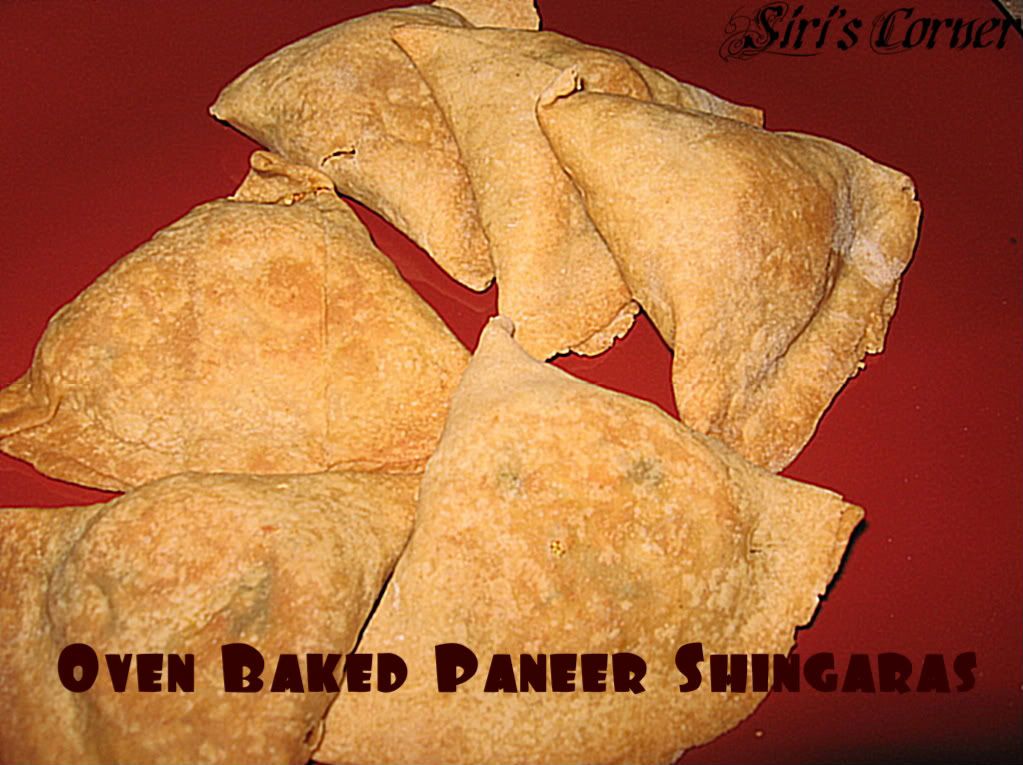 A

Shingara

is a Bengali samosa, consisting of vegetables such as cauliflower or potatoes, all nicely spiced, wrapped in a triangular pastry, and deep fried.
But, I didn't make these - the traditional way. Here's how I made them....
Ingredients:
For Shingaras
1 cup All purpose flour
3 tbsp Oil
1/2 tsp Salt
Oil
For Paneer Filling
1 cup Grated Paneer
1/2 cup boiled Potato - grated
Salt - to taste
1 tsp Red Chilli powder
1 tsp Garam Masala
1/4 tsp Turmeric
2 Green Chillies - finely chopped
Fresh Cilantro leaves - chopped
Preparation:
For a detailed pictorial version of making Shingaras:
Click here
.
and the paneer filling is made by mixing all the ingredients listed above.
Verdict:
Instead of deep frying these Shingaras, I oven baked them and served with some tamarind chutney. Preheat the oven for 400 deg and then on a baking sheet, arrange the prepared Shingaras, reduce the oven temperature to 300 deg and bake for about 45 mins. Look for them at regular intervals and flip them as and when necessary.
The oven baked Shingaras were very crispy and yummy. But, I must confess that I like the deep fried version more... Oh gosh, what about the extra calories?? Guess, I have to exercise a bit more to afford them!..:D.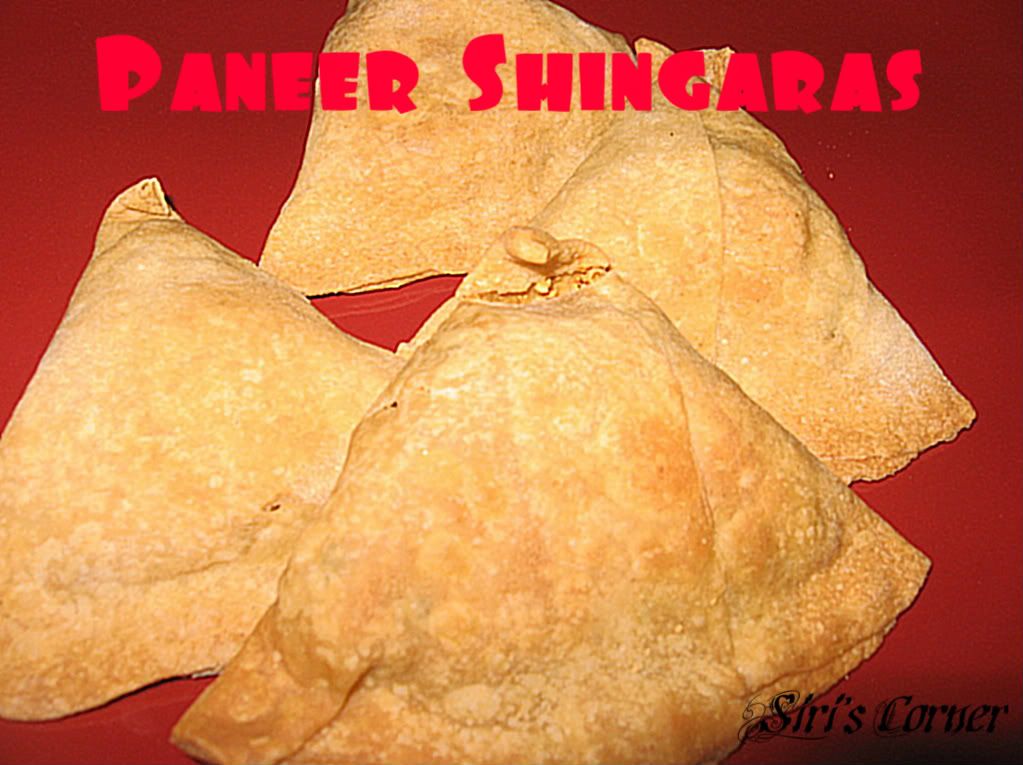 Off these go to Sandeepa's
RCI:Bengal
event..:)
- Siri